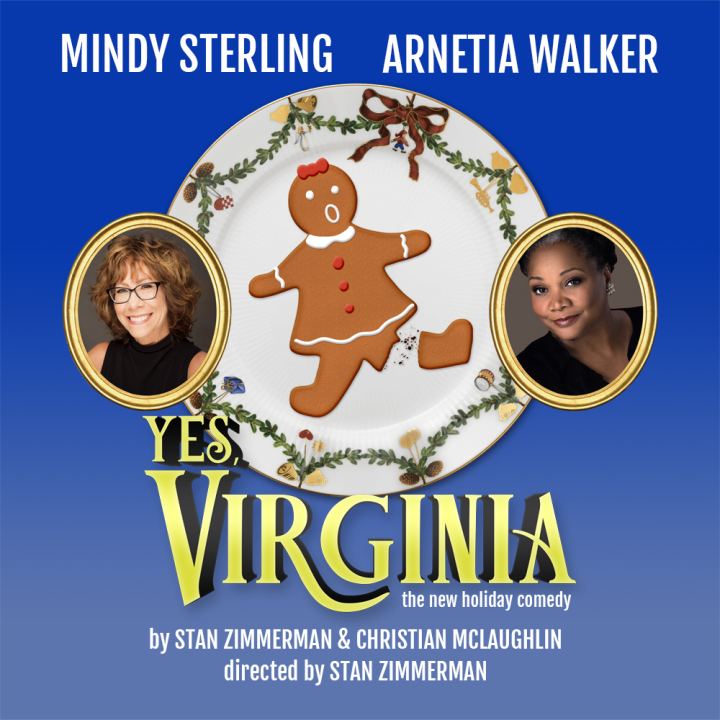 REGIONAL THEATRE PREMIERE!
If you're a fan of The Golden Girls or Desperate Housewives, you won't want to miss the brand new comedy Yes, Virginia at Judson Theatre Company November 18-21.
Emmy Award nominee Mindy Sterling (The Austin Powers trilogy) and Arnetia Walker (Popular, Dynasty) star in this heartwarming and hilarious holiday comedy from the writers of two of America's best loved TV shows. It's an evening out that's pitch-perfect for this special time of year.
With wit and laugh-out-loud humor, you'll love this regional theatre premiere of a brand-new holiday comedy. Get your tickets now!
---
SYNOPSIS: Yes, Virginia centers on two older women navigating the perils of aging in suburban Detroit.Virginia Campbell was a longtime housekeeper and confidant for Denise Miller and her family, helping Denise raise her children during a difficult divorce. But when she shows up for work, Denise is confused. Especially since she thought she had let her go several months ago. When an accident in the kitchen keeps Virginia from being able to walk, Denise offers to care for Virginia for a few days until she has healed. Their roles suddenly reversed, they share memories of their lives and families over the course of an evening. Soon they learn secrets about each other that they had kept from everyone else, and bond in a way that they hadn't been able to in the past, over their very different, but similar pains.
Written by Stan Zimmerman (The Golden Girls, Gilmore Girls, Roseanne) & Christian McLaughlin (Clueless, Married…with Children)
Directed by Stan Zimmerman
Live on stage at
Bradshaw Performing Arts Center (sandhillsbpac.com)
Owens Auditorium on the campus of Sandhills Community College
3395 Airport Rd., Pinehurst, NC 28374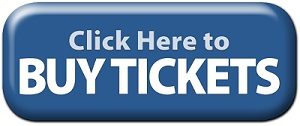 BUY IN ADVANCE – regular price tickets in advance are $38; at the door $45
GROUP DISCOUNT – buy 10 or more regular price tickets and save $8/ticket
STUDENT AND MILITARY DISCOUNT – available online (ID required at performance)
---
TO ALLOW FOR SOCIAL DISTANCING, THIS INDOOR EVENT WILL BE LIMITED TO 50% CAPACITY.
THE COVID-19 PROTOCOLS OF SANDHILLS COMMUNITY COLLEGE AND THE BRADSHAW PERFORMING ARTS CENTER REQUIRE MASKS THAT COVER THE FACE AND MOUTH TO BE WORN AT ALL TIMES WHILE INDOORS ON CAMPUS.
---
MINDY STERLING (Denise Miller) is a 2017 two-time Emmy nominee for "Best Actress in a Short Form Comedy" for her work on "Con Man" and "Secs & Execs." She is probably best known for her character portrayal of Frau Farbissina, Dr. Evil's German henchwoman and lover in all three "Austin Powers" films. She is delighted to be recurring on "The Goldbergs" with mutual Groundlings alumnus Wendi McClendon Covey. On Netflix she has guest starred on "Grace and Frankie" and "A Series of Unfortunate Events." Kids and parents know her from "iCarly" and "Ant Farm." She is the voice of Lt. Lin Beifong on the Nickelodeon animated series "Legend of Korra." Her voice can be heard on "Voltron," "The Grinch," "Loud House," "Adventures of Puss and Boots," "Pig Goat Banana Cricket," "Scooby Doo," "Chowder," and many others. Mindy has appeared in numerous Zimmerman productions including Gemini, A Tuna Christmas, right before I go, and the recent A Wendy Weekend, appearing in all three Wasserstein readings for Playbill.com (Uncommon Women and Others, Isn't it Romantic, The Heidi Chronicles).
ARNETIA WALKER (Virginia Campbell) was attending NY's prestigious High School of the Performing Arts when she was cast in her Broadway debut, Lorraine Hansberry's The Sign in Sidney Brustein's Window. She went on to standby for Stephanie Mills as Dorothy in the original Broadway run of The Wiz. Cast as Lorrell Robinson in the National and International companies of Dreamgirls, Ms. Walker eventually achieved the distinction of being the only woman to have played all three of the show's principal characters. Two Gentlemen of Verona, Raisin, Head of Passes, and Ma Rainey's Black Bottom round out her stage credits. TV: "Dynasty" (recurring), "Everybody Loves Raymond," "The Steve Harvey Show," "City of Angels," "Touched by an Angel," "Malcolm and Eddie," "Just Shoot Me," "NYPD Blue," and "Nurses." Film: College Road Trip, For Love of the Game, Scenes from the Class Struggle in Beverly Hills, Love Crimes, Best Little Whorehouse in Texas, Cast a Deadly Spell, and The Wizard of Speed and Time.
STAN ZIMMERMAN (Playwright/Director) has been nominated for two WGA Awards for his work on "The Golden Girls" and "Roseanne." He's also written and produced on "Gilmore Girls" and co-created the Lifetime sitcom "Rita Rocks" and the Emmy nominated webseries "Secs & Execs." In film, he wrote both Brady Bunch movies.  Zimmerman directs and produces theatre in LA, including such productions as the LatinX The Diary of Anne Frank, Heartbreak Help, Pledge, Warm Cheese, Entertaining Mr. Sloane, BLINK & You Might Miss Me, Gemini, and the virtual three play reading benefit for Playbill.com, A Wendy Weekend. He also directed three plays he co-wrote with McLaughlin, on stage and their virtual play readings – Yes, Virginia; Knife to the Heart; and Meet & Greet. He was the host/showrunner on Sean Hayes' Bravo reality show "Situation: Comedy." He recently starred in a virtual production of his suicide notes play, right before I go with Vanessa Williams, Blair Underwood, Wilson Cruz, and Hari Nef for the Quick Center (CT).  www.zimmermanstan.com
CHRISTIAN MCLAUGHLIN (Playwright) is a Daytime Emmy-winning L.A.-based writer-producer and author of the novels Sex Toys ofthe Godsand Glamourpuss, now available in an expanded 25th Anniversary Kindle edition. His many TV credits include "Married…With Children," "Drawn Together," "Desperate Housewives," "Rita Rocks," and the MTV cult soap "Spyder Games," which he co-created/executive produced for 65 episodes. For the L.A. stage he devised and directed the triple-run smash satire The Phacts of Life, and, with Stan Zimmerman, his produced plays include It's On! The TV Theme Song Musical; Knife To the Heart; and Yes, Virginia. His latest creation, CandiLand, a scathing satire of the children's television industry, is available as an audiobook and soon will be a TV series from Red Rover Films, written and produced by the author. Christian's world-renowned original movie poster webstore can be found at westgategallery.com (Twitter/Instagram: @westgateposters)