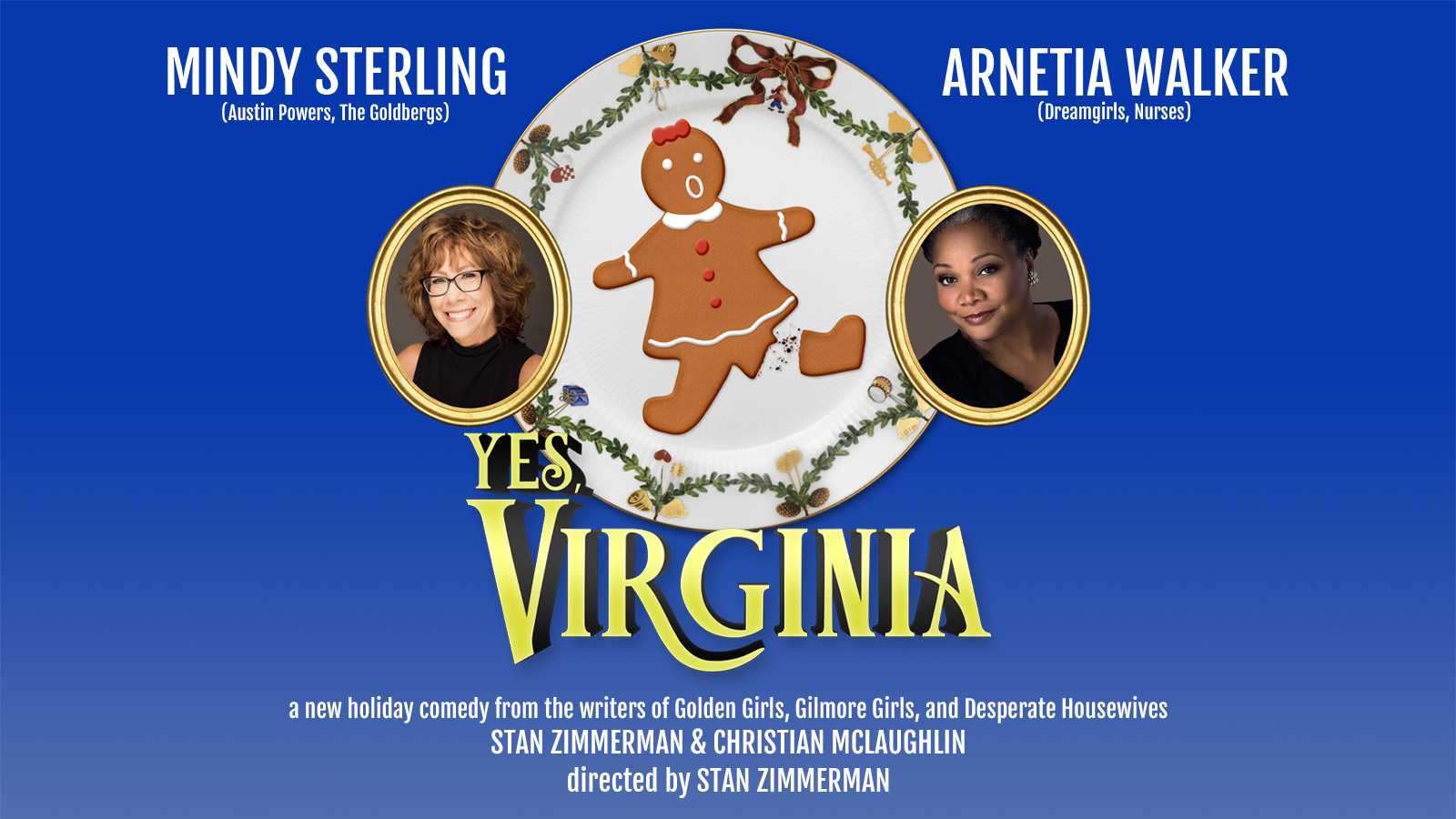 YES, VIRGINIA was a hit!
–We beat our projected attendance numbers
–The play has been published (and our name is in the book: Regional Theatre Premiere at…)
–The play is licensed by Theatrical Rights Worldwide
And our audiences loved it!
"Friends, if you need a heartwarming laugh, go catch [Yes, Virginia] this weekend! We saw it tonight and it was great!" –Brooke B.
"Absolutely delightful. Lots of the same warmth and humor that I associate with Golden Girls and Gilmore Girls." –Mark S.
"This show is so cute and funny!" –Julia B.
"Theatre is back! Purchase a ticket and go see this original play by Stan Zimmerman & Christian McLaughlin!!" –Lisa M.
"Loved Yes, Virginia last night!" –Susan D.
Yes, Virginia heartwarming and hilarious holiday comedy from the writers of The Golden Girls and Desperate Housewives, Stan Zimmerman & Christian McLaughlin.
Emmy nominee Mindy Sterling (the Austin Powers trilogy, The Goldbergs) and Arnetia Walker (Popular, Dynasty) and director/co-playwright Stan Zimmerman fully endeared themselves to Sandhills audiences…look on Instagram to see them at Lisi, Carolina Dining Room, Elliot's and more.
We're proud to say our first new play we helped develop is Yes, Virginia.
ABOUT THE PLAY: Virginia Campbell was a longtime housekeeper and confidant for Denise Miller and her family, helping Denise raise her children during a difficult divorce. But when she shows up for work, Denise is confused. Especially since she thought she had let her go several months ago. When an accident in the kitchen keeps Virginia from being able to walk, Denise offers to care for Virginia for a few days until she has healed. Their roles suddenly reversed, they share memories of their lives and families over the course of an evening. Soon they learn secrets about each other that they had kept from everyone else, and bond in a way that they hadn't been able to in the past, over their very different, but similar pains.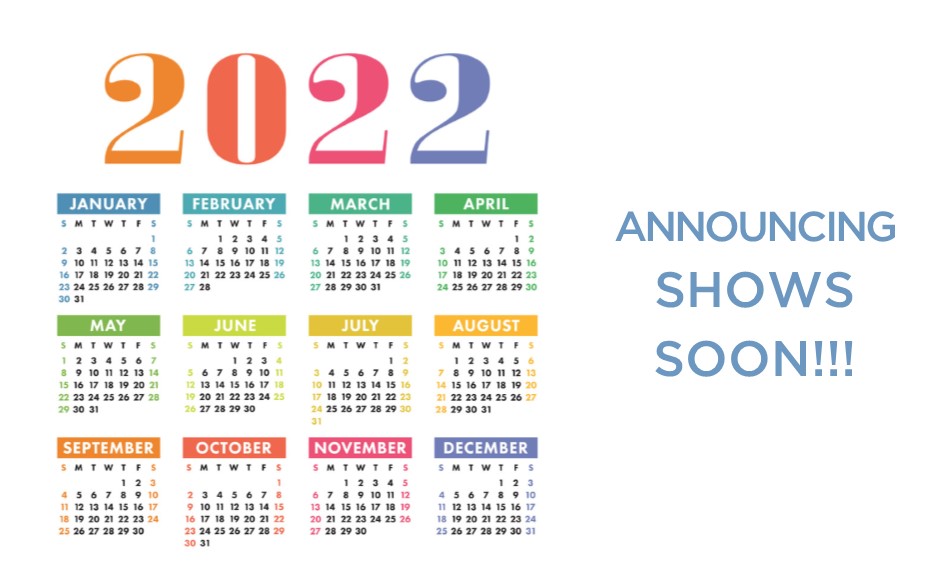 WATCH THIS SPACE

We'll be announcing all of our shows for 2022 soon, and that news will hit here on the website first.
We'll have our mainstage shows with celebrity headliners (we've been bringing the stars to the Sandhills since 2012). Beloved stars in classic and contemporary plays–that's the hallmark of our work.
We'll be adding programming too, as Judson Theatre Company and the Sandhills area continues to grow.
There'll be more special events as well. Thank you to everyone who attended An Evening on the Lanai.
And our radio shows will continue into 2022. Thank you to those who listen and support that work.
Our Education Program and Community Outreach are coming back strong too.
With proper funding and a lot of hard work, all dreams are possible. Here's to a great 2022!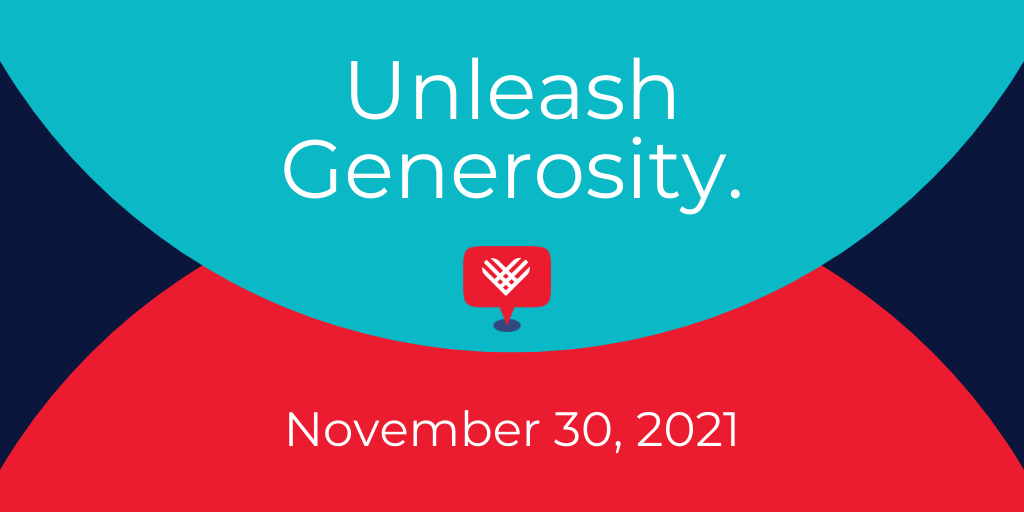 Like most not-for-profit theatre companies, the price of a ticket alone doesn't cover the costs of Judson Theatre Company's productions, and our Education Program and Community Outreach initiatives are funded solely from donations. SHOWS: Think of the productions...
read more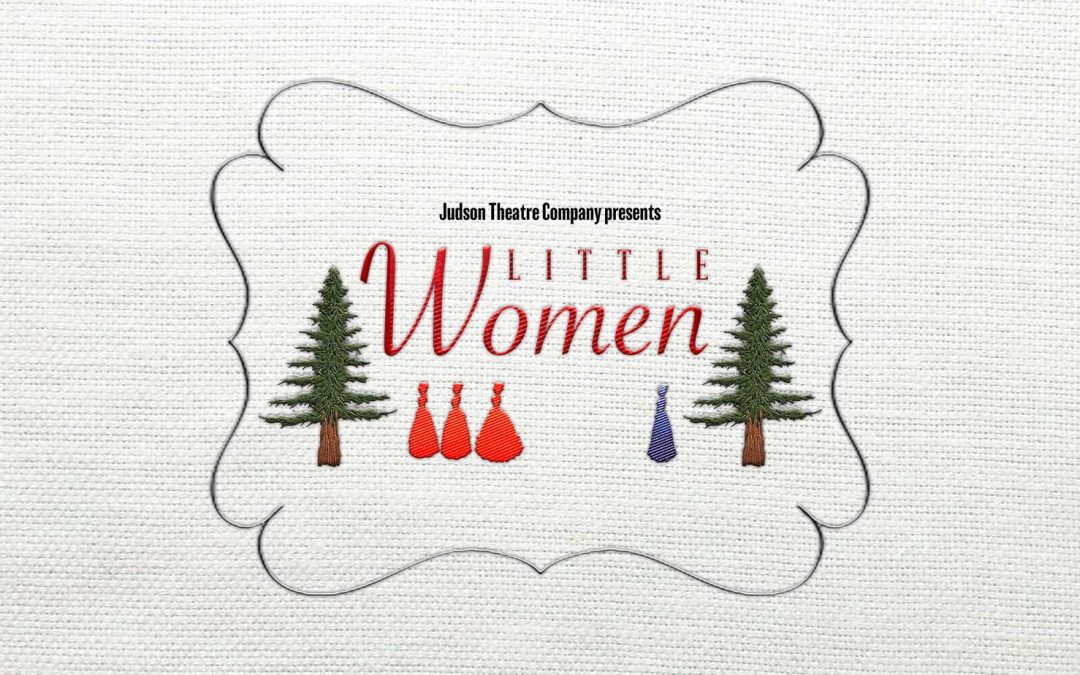 The 4th JudsonRADIO play is LITTLE WOMEN, December 18 & 19, 2021. Presented in partnership with Muirfield Broadcasting.
read more
"That intricate dance of timing and subtlety you see when wonderful actors are at work." – The Pilot
"I just have to say, this production was one of the best I have ever seen, of any kind." — Claire B. (Audience Member)
"Don't miss it! Their work brought laughter, tears and thought in the way only live theater can." –The Pilot
"FIVE STARS! Broadway quality theater in our own back yard." – Roger F. (Audience Member)
"12 ANGRY MEN was the best show I have ever seen!!! Everything was perfect – the cast, set and crowd." – Kathy J. (Audience Member)
"A must see! If you are on the fence, get off it and get your tickets now! Judson Theatre Company has once again brought Broadway-quality theatre to the Sandhills in a way that no one could else could do." – Sandhills Sentinel
"Thank you Judson Theatre Company for 5 years of quality theatre right here in Moore County!" – Kim P. (Audience Member)
"Enjoyable evening, lots of laughs and great performances!" – Shirley M. (Audience Member)
"Still on a high from seeing this! The show was great!" – Emily A. (on Twitter)
"Tonight's performance was AMAZING! I can't remember the last time I laughed so hard." – Kate C. (patron email)
"What a great night out for moms and daughters or for you and your girlfriends. You will have some belly laughs and shed a tear." – Tara D. ( on Facebook)
Education
Our education program has served thousands of local students and donated 3,000+ books to Moore County Schools.
Our Venue
Our home is Bradshaw Performing Arts Center (BPAC) at Sandhills Community College, where JTC is designated Professional Theatre Company in Residence. 
History
Inspired by Pinehurst's theatrical history, we've been bringing the stars to the Sandhills since 2012.