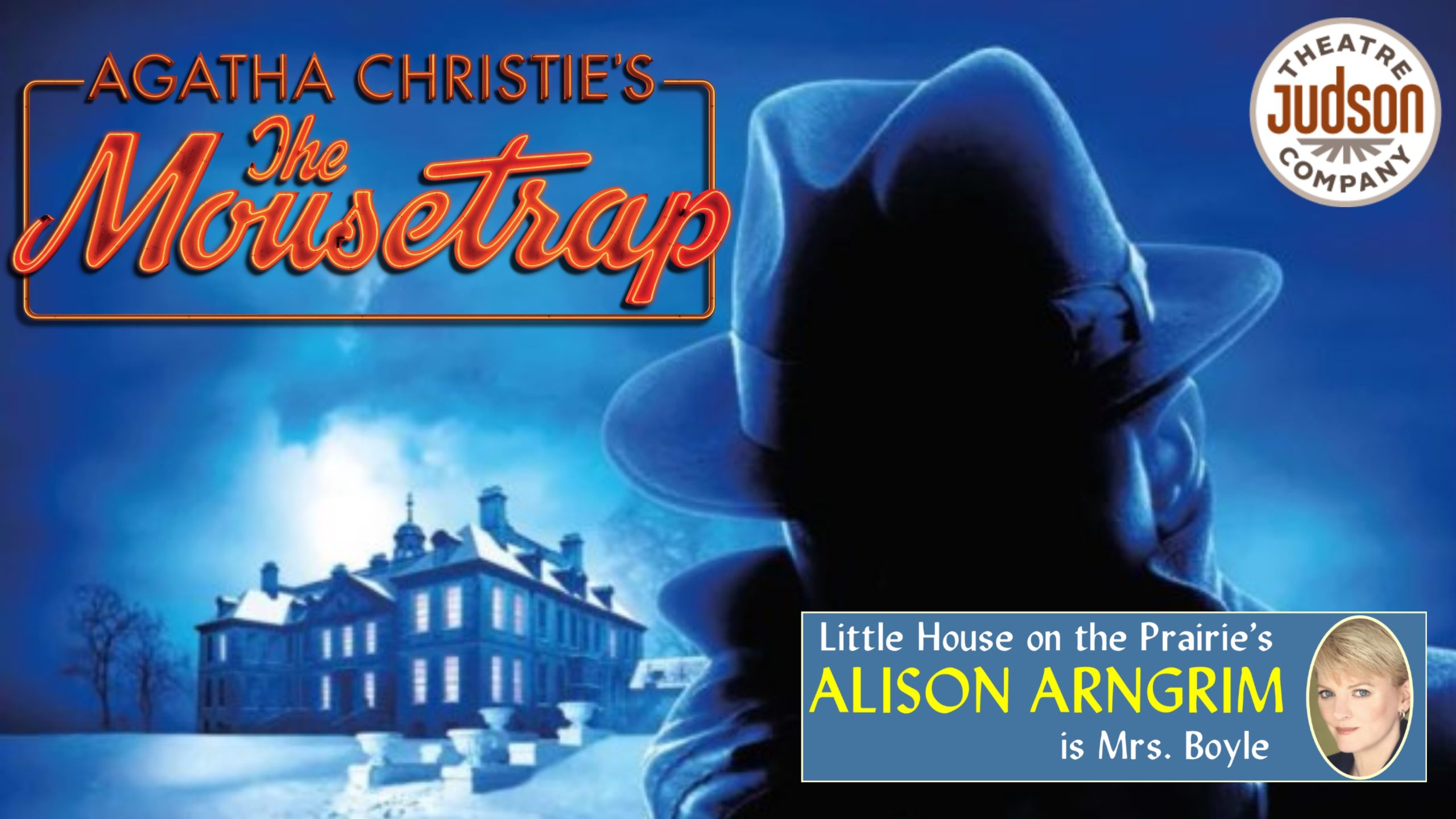 Agatha Christie's THE MOUSETRAP was a hit!
The show ran November 17-20 – Owens Auditorium @BPAC

JTC opened our 10th season opens with a production of Agatha Christie's biggest hit, which celebrates its 70th anniversary this year, and is still running in London's West End–the original production is the longest running play in the world! And…TV icon Alison Arngrim (Nasty Nellie Oleson on Little House on the Prairie)returned to JTC to play Mrs. Boyle.

 JTC's productions of Agatha Christie's Witness for the Prosecution (2019) and And Then There Were None with Alison Arngrim (2017) were big hits…and The Mousetrap topped both of those.
The Mousetrap is a timeless tale of "whodunit," Seven strangers are stranded at Monkswell Manor during a blizzard. There's been a murder nearby, and the killer is still at large. When the police sergeant arrives, worried that the murderer may be among the guests of the Manor, he initiates an investigation into the lives and histories of everyone there. One of them is the killer, and another one of them may be next. Will the police be able to solve the case before another "mouse" falls?
As always, our mainstage shows are performed at Owens Auditorium at BPAC (Bradshaw Performing Arts Center), where we're proud to be the Professional Theatre Company in Residence.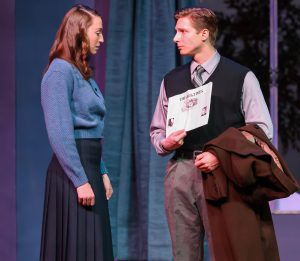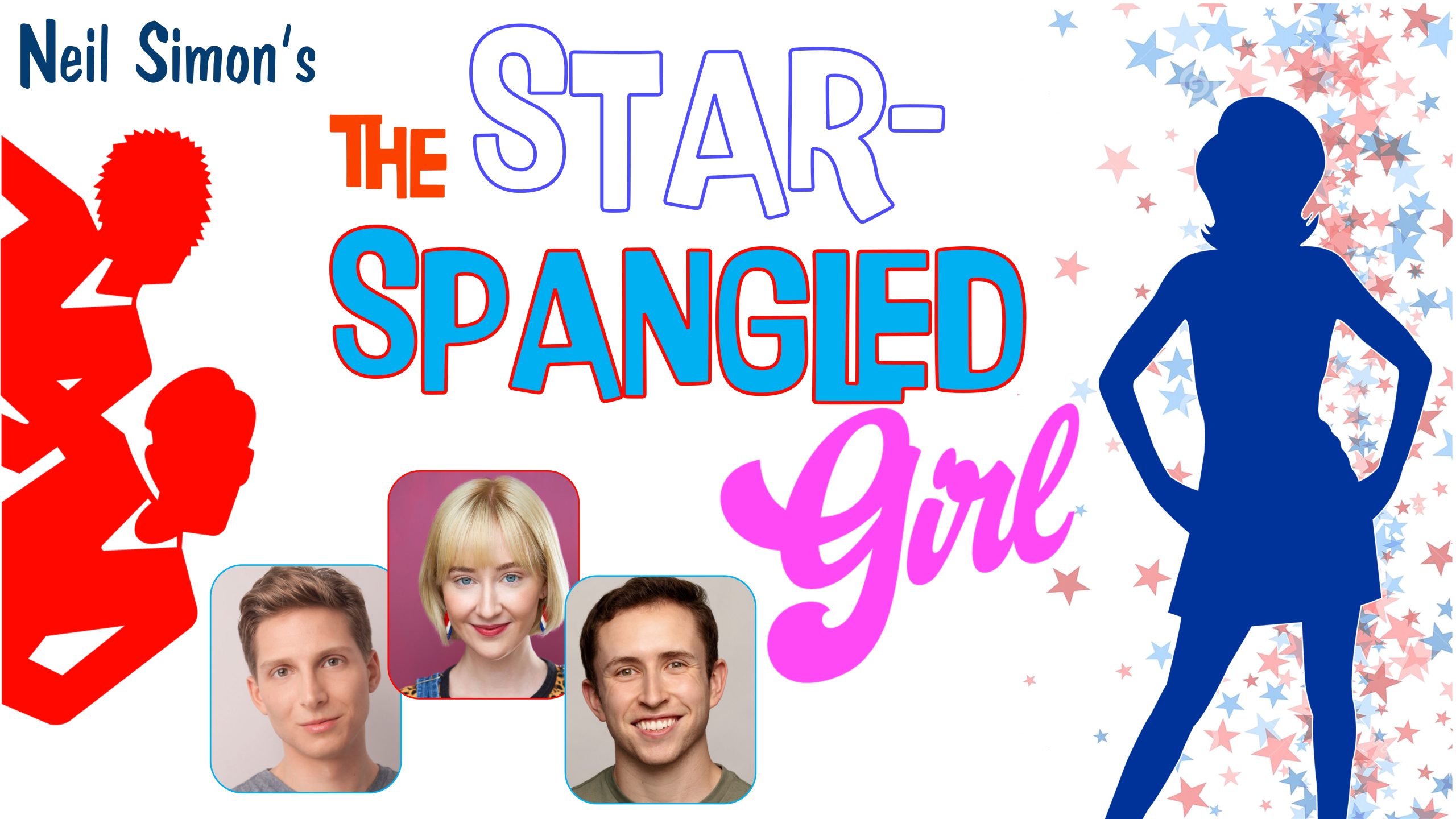 Neil Simon's BOYS-Meet-Girl Romantic Comedy Romp!

next at JTC April 27-30
JTC returns to the sharp, witty comic world of Neil Simon with The Star-Spangled Girl. It's 1966, and two gents who are the poison pens of a radical San Francisco magazine get a new neighbor…a perky and patriotic Olympic swimmer from Arkansas! This trio of opposites don't merely attract–they hilariously collide, generating a happy helping of Simon-style one-liners. 
We're proud to have our third Neil Simon production as part of our 10th season. JTC's hit productions of Simon's Plaza Suite and The Sunshine Boys won raves from critics and audiences alike–don't miss The Star-Spangled Girl April 27-30 at BPAC!
Live on stage at Bradshaw Performing Arts Center's (sandhillsbpac.com) Owens Auditorium in Pinehurst, NC. Click here for tickets.
Free TALKBACK with the creative team following the Saturday, April 29th matinee, open to patrons attending that performance.
The Star-Spangled Girl is recommended for ages 13 and up. Children under 5 will not be admitted to Judson Theatre Company shows. Everyone attending the performance, regardless of age, must have a ticket.
****************************
If you've enjoyed our shows over the last ten years, please click on the Donate button above and make a tax-deductible contribution to help make our work be everything it can be.
Got an idea or a comment or some feedback to share? Use the Contact page to reach us.
Follow us on social media
Add some theatrical fun to your feed!
Ticket sales only cover ~50% of our annual costs
Subscribe to our Newsletter
Never miss the latest news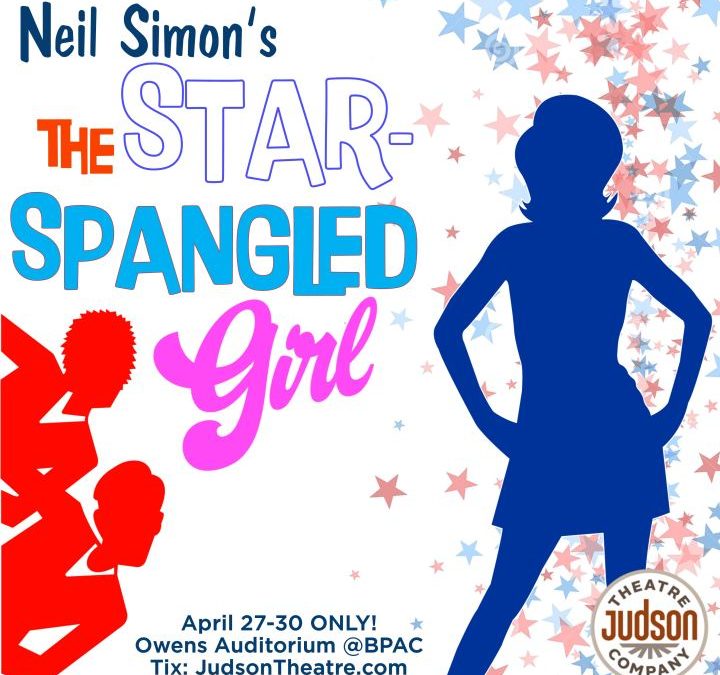 We're thrilled to announce that the next show in our 10th Season at Judson Theatre Company is Neil Simon's hit comedy The Star-Spangled Girl. If you loved our productions of Plaza Suite (2015) and The Sunshine Boys (2020), you'll laugh yourself silly over this...
read more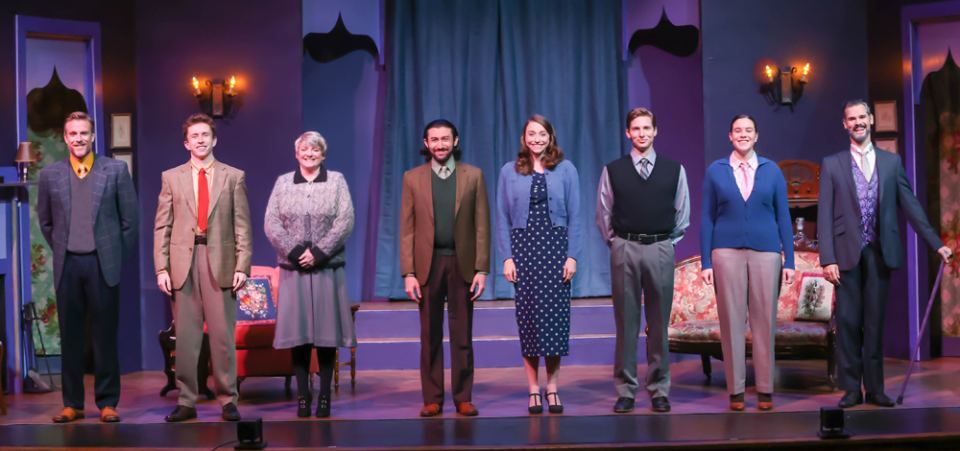 IT'S A HIT!!! Get a load of this amazing review and then get your tickets! "The audience remained captivated the entire duration of the show, laughing, cheering, gasping, and "ooh-ing" and "ahh-ing" the whole time." "Seeing this play is more than just sitting in the...
read more
"That intricate dance of timing and subtlety you see when wonderful actors are at work." – The Pilot
"I just have to say, this production was one of the best I have ever seen, of any kind." — Claire B. (Audience Member)
"Don't miss it! Their work brought laughter, tears and thought in the way only live theater can." –The Pilot
"FIVE STARS! Broadway quality theater in our own back yard." – Roger F. (Audience Member)
"12 ANGRY MEN was the best show I have ever seen!!! Everything was perfect – the cast, set and crowd." – Kathy J. (Audience Member)
"A must see! If you are on the fence, get off it and get your tickets now! Judson Theatre Company has once again brought Broadway-quality theatre to the Sandhills in a way that no one could else could do." – Sandhills Sentinel
"Thank you Judson Theatre Company for 5 years of quality theatre right here in Moore County!" – Kim P. (Audience Member)
"Enjoyable evening, lots of laughs and great performances!" – Shirley M. (Audience Member)
"Still on a high from seeing this! The show was great!" – Emily A. (on Twitter)
"Tonight's performance was AMAZING! I can't remember the last time I laughed so hard." – Kate C. (patron email)
"What a great night out for moms and daughters or for you and your girlfriends. You will have some belly laughs and shed a tear." – Tara D. ( on Facebook)
Education
Our education program has served thousands of local students and donated 3,000+ books to Moore County Schools.
Our Venue
Our home is Bradshaw Performing Arts Center (BPAC) at Sandhills Community College, where JTC is designated Professional Theatre Company in Residence. 
History
Inspired by Pinehurst's theatrical history, we've been bringing the stars to the Sandhills since 2012.