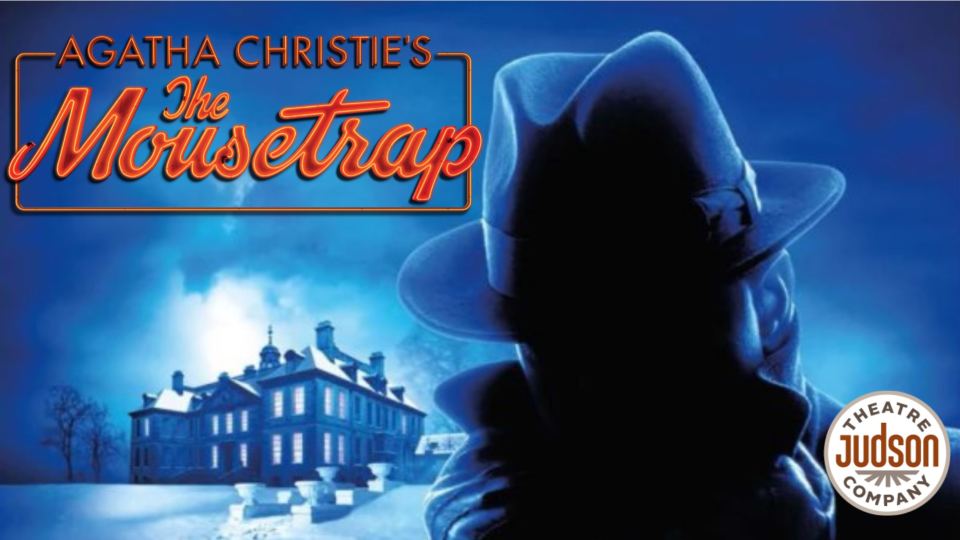 Agatha Christie returns to JTC in a 70th Anniversary Production of THE MOUSETRAP!
November 17-20 – Owens Auditorium @BPAC

JTC is proud to announce that tickets are on sale for The Mousetrap! Our 10th season opens with a production of Agatha Christie's biggest hit, which celebrates its 70th anniversary this year, and is still running in London's West End–the original production is the longest running play in the world!

If you love Agatha Christie, if you saw JTC's productions of Witness for the Prosecution (2019) or And Then There Were None (2017), or if you just love a good time at the theatre, put this one on your calendar! And this one is great for GROUPS who love a good mystery.
The Mousetrap is a timeless tale of "whodunit," Seven strangers are stranded at Monkswell Manor during a blizzard. There's been a murder nearby, and the killer is still at large. When the police sergeant arrives, worried that the murderer may be among the guests of the Manor, he initiates an investigation into the lives and histories of everyone there. One of them is the killer, and another one of them may be next. Will the police be able to solve the case before another "mouse" falls?
As always, our mainstage shows are at Owens Auditorium at BPAC, where we're proud to be the Professional Theatre Company in Residence.
Our Education Program and Community Outreach are coming back strong, and there will be Educational Performances of The Mousetrap.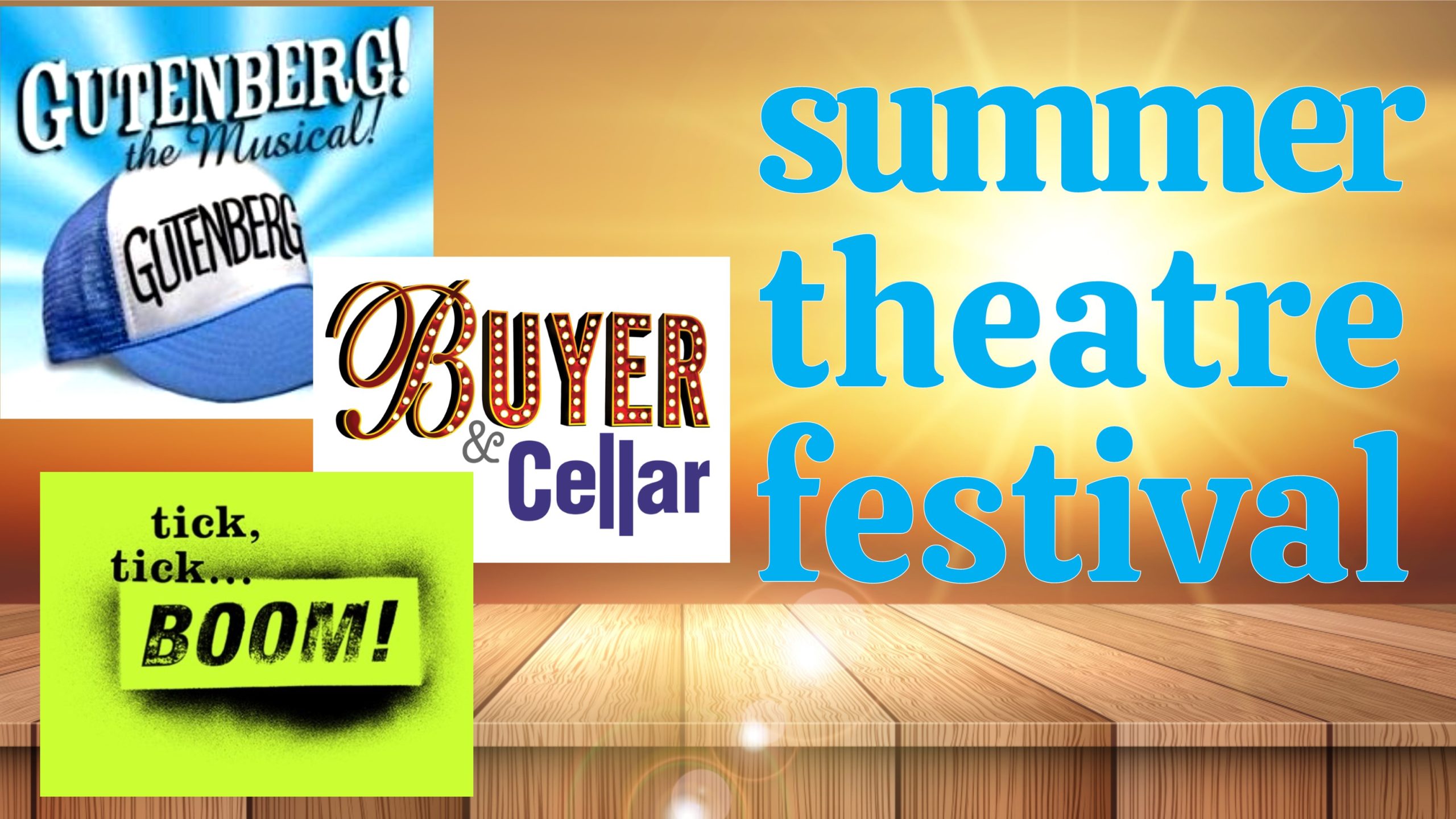 THE SUMMER THEATRE FESTIVAL WAS A HIT!

The 1st Annual JTC Summer Theatre Festival
We're proud to announce The 1st Annual JTC Summer Theatre Festival was a smash! The only theatre festival in the Sandhills, we produced three professional productions to the McPherson Theatre at Bradshaw Performing Arts Center (BPAC) this past summer over six consecutive weeks, July 22-August 28.
JSTF focused on 21st century contemporary plays and intimate musicals that lend themselves to the McPherson Theatre's 60-seat capacity. All three of the first season shows were Moore County premieres.
Gutenberg! The Musical! (July 22-31) sold out its run. This 2007 musical introduced us to Bud Davenport (Jacob Pressley) and Doug Simon (Michael Santora), authors of a musical about Johannes Gutenberg they are pitching to Broadway producers. Because the minimally-talented and starry-eyed authors don't have a cast or an orchestra, at their backer's audition Bud and Doug play all of the roles themselves.
Buyer & Cellar (August 5-14), starring JTC favorite James Cella, consistently played to full houses. It's the story of Alex More, a struggling actor in L.A., who takes a job working in the basement mall in Barbra Streisand's Malibu, California home.
tick, tick…BOOM! (August 19-28) is a 2001 off-Broadway hit musical about the life of Jonathan, an aspiring composer in New York in 1990 who is worried he made the wrong career choice. Our production starred Michael Santora, Danielle Standifer, and Drew H. Wells, and nearly sold out its entire run.
Each production ran 2 weeks.
We welcomed groups to all three productions, and one group even bought out the house for a private performance! We will definitely be offering this option again next year.
It was a grueling summer with weeks of non-stop work…but we're proud to have started something new. With proper funding and a lot of hard work, all dreams are possible…
If you enjoyed one of the shows this summer, please click on the Donate button above and make a tax-deductible contribution to help make the second year of the Summer Theatre Festival be everything it can be.
Got an idea or a comment or some feedback to share? Use the Contact page to reach us.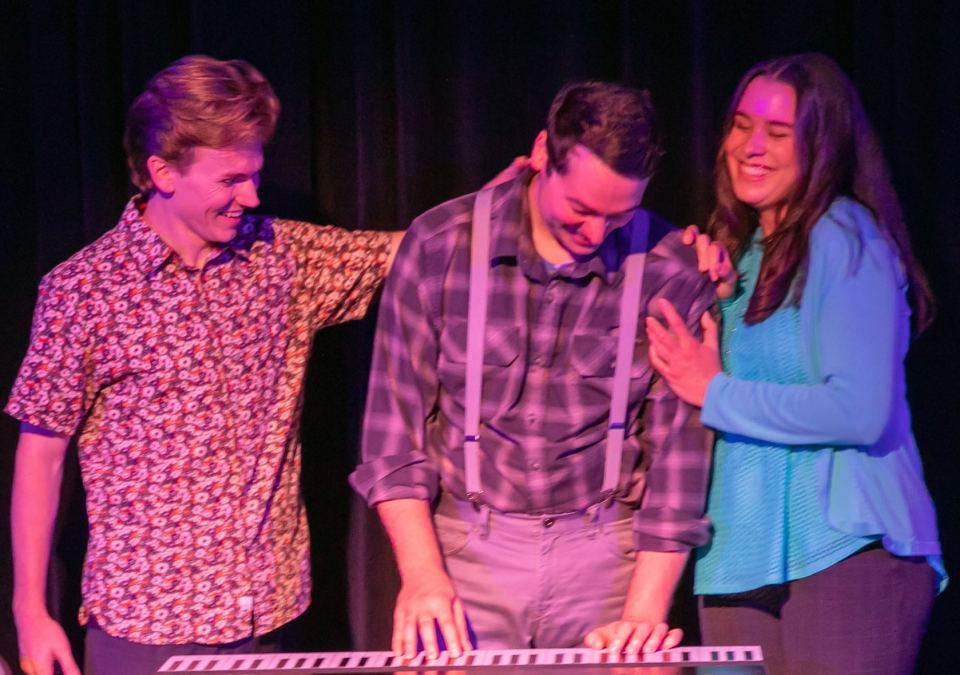 What a blast we had with tick, tick...BOOM! Jonathan Larson's "other" musical won standing ovations during its Sandhills area premiere, playing to multigenerational audiences. Our cast of professional actors brought this special show to life in a production that was...
read more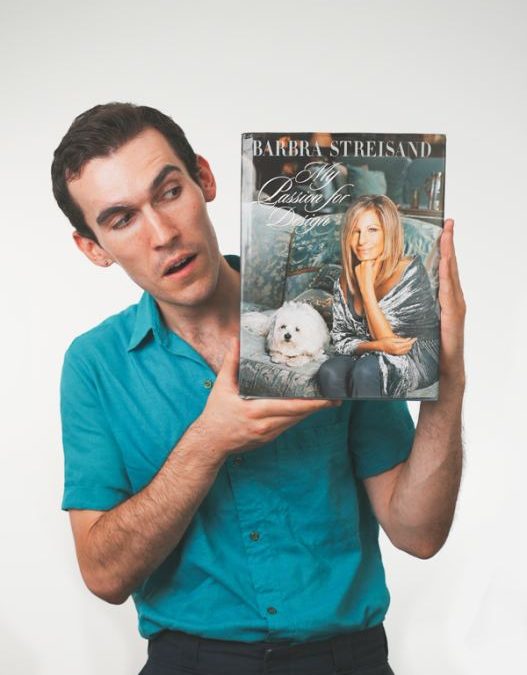 Barbra Streisand built a shopping mall in her basement in Malibu. Alex More has just landed the ultimate mall job.That's the hilarious jumping off point for Buyer & Cellar--starring James Cella from JTC's Witness for the Prosecution. Read more about the show here:...
read more
"That intricate dance of timing and subtlety you see when wonderful actors are at work." – The Pilot
"I just have to say, this production was one of the best I have ever seen, of any kind." — Claire B. (Audience Member)
"Don't miss it! Their work brought laughter, tears and thought in the way only live theater can." –The Pilot
"FIVE STARS! Broadway quality theater in our own back yard." – Roger F. (Audience Member)
"12 ANGRY MEN was the best show I have ever seen!!! Everything was perfect – the cast, set and crowd." – Kathy J. (Audience Member)
"A must see! If you are on the fence, get off it and get your tickets now! Judson Theatre Company has once again brought Broadway-quality theatre to the Sandhills in a way that no one could else could do." – Sandhills Sentinel
"Thank you Judson Theatre Company for 5 years of quality theatre right here in Moore County!" – Kim P. (Audience Member)
"Enjoyable evening, lots of laughs and great performances!" – Shirley M. (Audience Member)
"Still on a high from seeing this! The show was great!" – Emily A. (on Twitter)
"Tonight's performance was AMAZING! I can't remember the last time I laughed so hard." – Kate C. (patron email)
"What a great night out for moms and daughters or for you and your girlfriends. You will have some belly laughs and shed a tear." – Tara D. ( on Facebook)
Education
Our education program has served thousands of local students and donated 3,000+ books to Moore County Schools.
Our Venue
Our home is Bradshaw Performing Arts Center (BPAC) at Sandhills Community College, where JTC is designated Professional Theatre Company in Residence. 
History
Inspired by Pinehurst's theatrical history, we've been bringing the stars to the Sandhills since 2012.