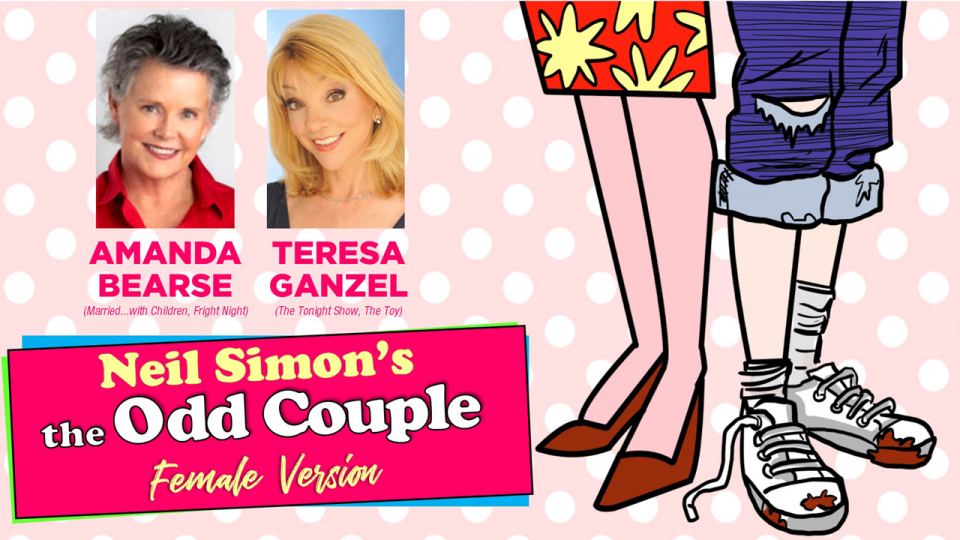 Thursday, March 26, 2020 at 7:00 pm
(opening night, early curtain)
Friday, March 27 at 8:00 pm
Saturday, March 28 at 2:00 pm (matinee)
Saturday, March 28 at 8:00 pm
Sunday, March 29 at 3:00 pm (matinee)
Unger and Madison are at it again! Florence Unger and Olive Madison, that is, in Neil Simon's riotously funny comedy classic centered around two wildly mismatched roommates living together in New York City. What happens to a friendship when a neat-freak and a slob try to co-exist?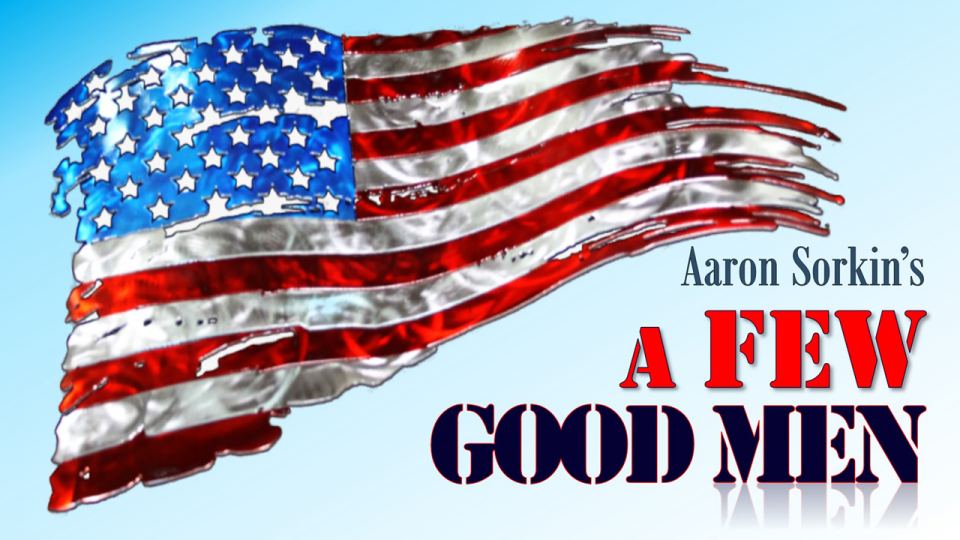 Thursday, November 5, 2020 at 7:00 pm
(opening night, early curtain)
Friday, November 6 at 8:00 pm
Saturday, November 7 at 2:00 pm (matinee)
Saturday, November 7 at 8:00 pm
Sunday, November 8 at 3:00 pm (matinee)
Aaron Sorkin's classic military mystery comes to the JTC stage! Tickets now on sale! A FEW GOOD MEN tells the story of military lawyers at a court-martial who uncover a high-level conspiracy in the course of defending their clients, two United States Marines accused of murder.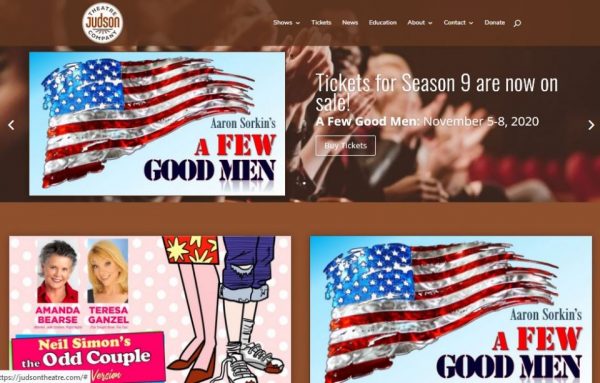 Thanks to the generosity of our donors, we've been able to completely redo the JTC website. After seven years with the previous design, it was time, and once again our loyal donors came through for JTC. For the redesign, we chose our trusted designer of the site's...
read more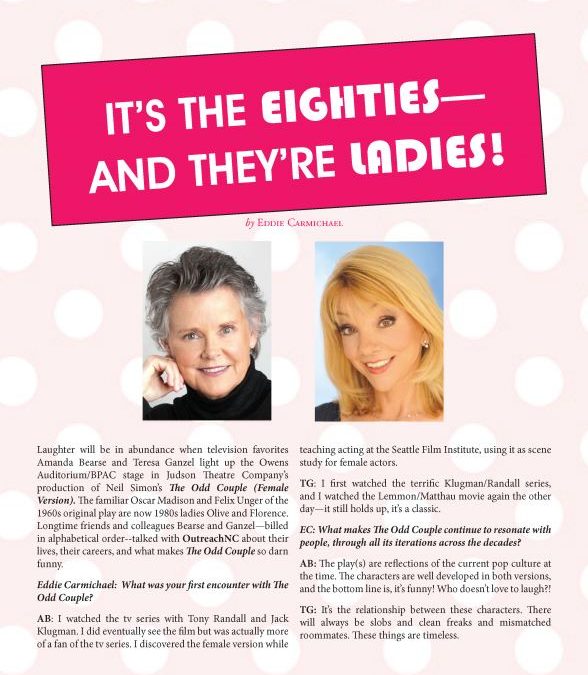 The March 2020 OutreachNC is now online with a great feature on our Odd Couple stars, Amanda Bearse and Teresa Ganzel! Read it here: https://issuu.com/outreachnc/docs/0320_outreachnc-issuu/32
read more
"That intricate dance of timing and subtlety you see when wonderful actors are at work." – The Pilot
"I just have to say, this production was one of the best I have ever seen, of any kind." — Claire B. (Audience Member)
"Don't miss it! Their work brought laughter, tears and thought in the way only live theater can." –The Pilot
"FIVE STARS! Broadway quality theater in our own back yard." – Roger F. (Audience Member)
"12 ANGRY MEN was the best show I have ever seen!!! Everything was perfect – the cast, set and crowd." – Kathy J. (Audience Member)
"A must see! If you are on the fence, get off it and get your tickets now! Judson Theatre Company has once again brought Broadway-quality theatre to the Sandhills in a way that no one could else could do." – Sandhills Sentinel
"Thank you Judson Theatre Company for 5 years of quality theatre right here in Moore County!" – Kim P. (Audience Member)
"Enjoyable evening, lots of laughs and great performances!" – Shirley M. (Audience Member)
"Still on a high from seeing this! The show was great!" – Emily A. (on Twitter)
"Tonight's performance was AMAZING! I can't remember the last time I laughed so hard." – Kate C. (patron email)
"What a great night out for moms and daughters or for you and your girlfriends. You will have some belly laughs and shed a tear." – Tara D. ( on Facebook)
Education
Our education program has served thousands of local students and donated 3,000+ books to Moore County Schools.
Our Venue
Our home is Bradshaw Performing Arts Center (BPAC) at Sandhills Community College, where JTC is designated Professional Theatre Company in Residence. 
History
Inspired by Pinehurst's theatrical history, we've been bringing the stars to the Sandhills since 2012.