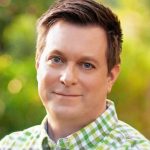 Morgan Sills (Executive Producer) was born and raised in Moore County, and is thrilled to be back in the Sandhills with Judson Theatre Company.
Most recently in New York, Morgan was on the producing team of Drew Droege's hit off-Broadway comedy HAPPY BIRTHDAY DOUG (now streaming on BroadwayHD). Other NYC producing includes the award-winning American production of the hit Irish comedy PARTY FACE at New York City Center starring Academy Award winning film icon Hayley Mills (The Parent Trap, Saved by the Bell) and directed by television favorite Amanda Bearse (Married…with Children); Morgan was one of the producers of the long-running New York production of SHEAR MADNESS. As a partner in Piedmont Productions (with fellow North Carolina producer Bruce Long) he was one of the producers of the 2014 Broadway revival of OF MICE AND MEN starring Oscar and Emmy nominee James Franco (Spider-Man), Chris O'Dowd, Gossip Girl's Leighton Meester, Tony winner Jim Norton and True Blood's Jim Parrack. In 2013, Morgan was a lead producer of the first NYC revival of Tennessee Williams' THE TWO-CHARACTER PLAY starring Tony & Emmy winner Amanda Plummer (Hunger Games: Catching Fire) and Golden Globe winner and Oscar nominee Brad Dourif (Lord of the Rings). Currently, Morgan has two major projects in development for New York production.
Under the banner of his first theatre company, Wildcat Theatricals (2002-2010) Morgan produced New York revivals of the classic comedies MY 3 ANGELS, A SHOT IN THE DARK, and WILL SUCCESS SPOIL ROCK HUNTER? (Midtown International Theatre Festival Award-Best Revival) and the NY premiere reading of his friend Leonard Gershe's MISS PELL IS MISSING (MITF Award-Outstanding Reading).
In Provincetown, he produced and appeared in FULLY COMMITTED and the all-male Andrews Sisters tribute show he scripted, THE ANDREWS MISTERS. He devised three concert evenings that played New York and around the country: THE ROGER EDENS SONGBOOK (MAC Award nomination), THE JOHNNY MERCER SONGBOOK, and THE LYRICS OF OSCAR HAMMERSTEIN II.
Morgan toured the country performing in multiple national companies of FOREVER PLAID (playing each of the four Plaids). Recent directing credits include DIAL "M" FOR MURDER, STEEL MAGNOLIAS, and WAIT UNTIL DARK at Millbrook Playhouse; FOREVER PLAID at Shawnee Playhouse; and FOREVER PLAID and PLAID TIDINGS at Temple Theatre in Sanford, NC.
Morgan currently divides his time between Manhattan and Southern Pines.  He is a graduate of Wake Forest University and the Commercial Theatre Institute's Advanced Producing Program and a member of Actors Equity Association and SAG-AFTRA.
Daniel Haley (Artistic Director) is the Artistic Director of Judson Theatre Company. He has directed their productions of LOVE LETTERS starring Tab Hunter and Joyce DeWitt, DRIVING MISS DAISY starring Michael Learned and Lance E. Nichols, BELL, BOOK AND CANDLE starring Mindy Cohn, STEEL MAGNOLIAS starring Teresa Ganzel, TO KILL A MOCKINGBIRD starring Johnny Whitaker, PLAZA SUITE starring Eve Plumb and Rex Smith, HARVEY starring Elinor Donahue and ON GOLDEN POND starring John Davidson.
Other credits include– Off-Broadway: THE BODY BEAUTIFUL, PLAIN AND FANCY, THE DAY BEFORE SPRING, ONLY A KINGDOM and MALPRACTICE MAKES PERFECT at The York Theatre Company, (MIS)UNDERSTANDING MAMMY at Emerging Artists Theatre, and IN THE AIR for Stageplays Theatre Company. Other New York theater: THE BIG BANK (New York Music Theater Festival), MISS PELL IS MISSING (Midtown International Theatre Festival-MTIF Award), GOLDILOCKS (Opening Doors Theatre Company), THE PURPLE LADY LIVES IN MY HEAD (Roy Arias Theatre), and WALK WITH ME (Where Eagles Dare Theater). He directed FULLY COMMITTED and the world premiere of THE ANDREWS MISTERS at The Provincetown Playhouse.
Summer stock productions include SOUND OF MUSIC (Merry-Go-Round Playhouse); HONKY TONK ANGELS, STATE FAIR, MUSIC MAN (Cortland Repertory Theatre); NUNSENSATIONS! (Mt Washington Valley Theatre); THOROUGHLY MODERN MILLIE, ALTAR BOYZ (Arundel Barn Playhouse); HONKY TONK ANGELS, CAN-CAN (Theater Barn); and BRIGADOON and MUCH ADO ABOUT NOTHING (Festival 56).
Daniel has performed through out North America and Europe. He performed in MY FAIR LADY starring Richard Chamberlain, traveled across the US and Canada in BRIGADOON and toured Europe in CRAZY FOR YOU. Daniel can be seen in the feature films MARSHALL starring Chadwick Boseman, Josh Gad and Kate Hudson and MERCY starring James Wolk.
Daniel splits his time between Pinehurst, NC and Buffalo, NY. vrc
Contact Daniel at DanielHaleyJTC@gmail.com