Who killed the wealthy widow? Judson Theatre Company presents Agatha Christie's mesmerizing murder mystery live on stage at Owens Auditorium. When a wealthy widow is found murdered, her married suitor, Leonard Vole, is accused of the crime. Vole's only hope for acquittal is the testimony of his wife, but his airtight alibi shatters as new clues are revealed.
With a delicious mixture of humor and intrigue, devious plot twists will keep you guessing until the surprising final scene. If you love murder mysteries, you won't want to miss Witness for the Prosecution, starring Tony Award nominee & TV series favorite Alan Campbell (Sunset Boulevard, Jake and the Fatman).
See you in court!
All performances at Bradshaw Performing Arts Center
(the newly renovated Owens Auditorium) on the campus of Sandhills Community College, 3395 Airport Rd., Pinehurst
Thursday, November 21, 2019 at 7:00 pm (opening night, early curtain)
Friday, November 22 at 8:00 pm
Saturday, November 23 at 2:00 pm (matinee)
Saturday, November 23 at 8:00 pm
Sunday, November 24 at 3:00 pm (matinee)
Meet the Cast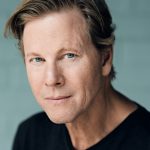 ALAN CAMPBELL* (Sir Wilfrid Robarts) received a Tony Award nomination for Best Actor in a Musical for his performance as Joe Gillis in the original Broadway production of Sunset Boulevard. He has also appeared on Broadway as Sam in Mamma Mia! and in Susan Stroman's Contact.  Television audiences know Alan from his five seasons as Derek on Jake and the Fatman with William Conrad; from co-starring with John Ritter on the Three's Company sequel series Three's a Crowd; and from appearances on Law & Order, Law & Order: SVU, Homicide: Life on the Streets, Another World, All My Children, The Facts of Life, Throb, and Matlock. TV movies and specials include Contact–Live From Lincoln Center (PBS) and Redflag (CBS).
Alan's feature films include Universal's A Simple Wish with Martin Short, Mara Wilson, and Kathleen Turner; Weekend Warriors directed by Bert Convy; and the recently completed Uncle Frank with Paul Bettany.  Alan has also appeared in two web series Then We Got Help and the wildly popular Submissions Only.
His Off-Broadway credits include Hello Again, Adrift in Macao, Book of Days (Signature), and Avow. Regional theatre audiences around the country have enjoyed his performances in Rock and Roll Man, The Christians, Alabama Story, Seminar, Race, Death and The Maiden, 12 Angry Men, Doubt, Oleanna, Dracula, Emmet Otter's Jugband Christmas, Hay Fever (Old Globe), Disney's Beauty and The Beast, Johnny Guitar, Bells Are Ringing, Of Thee I Sing, On Shiloh Hill, Breakfast at Tiffany's, I Love My Wife and The Nerd.
Recordings include the original NYC casts of Sunset Boulevard and Adrift in Macao, as well as ABC: A Tribute to Adler, Bock and Coleman and The Best of Andrew Lloyd Webber. Alan is a resident of North Carolina and a founding director of Theatre Raleigh. He is the proud father of Riley Rose. www.alancampbell.net
---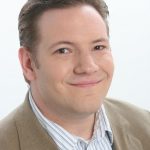 MIKE BRENNAN (Inspector Hearne) toured nationally as the Big Bopper in Buddy: The Buddy Holly Story. A graduate of Rutgers University with a BA in Theatre Arts, Mike has worked at Laguna Playhouse, Cortland Repertory Theatre, Merry-Go-Round Playhouse, Surflight Theatre, Arundel Barn Playhouse, and the Dutch Apple & Broadway Palm Dinner Theatres, among others. Some of his favorite credits include The Wizard of Oz (The Wizard), Show Boat (Captain Andy), 42nd Street (Pat Denning), Annie (Warbucks), Disney's Beauty & the Beast (Beast) and The Producers (Franz). IG: @mikebrennanjr
---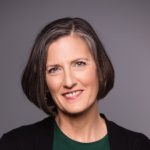 LISA BURTON (Dr. Wyatt, Police Surgeon) is thrilled to make her debut with Judson Theatre Company this season. Some of her more recent roles include Mrs. Pearse in My Fair Lady, Deedra in Always a Bridesmaid, various roles in It's a Wonderful Life: the Radio Play, Eleanor Dunbar in Footloose, Ruth in The Pirates of Penzance, and Charity trio/Charwoman in the musical A Christmas Carol. In addition to theater, Lisa enjoys performing for film and television.
---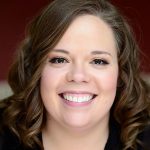 MADDIE CASTO (Greta) earned her BFA in Musical Theatre from Wright State University. She is thrilled to be making her JTC debut. Originally from Westerville, Ohio, Maddie is now based in Charleston, SC. She has lived and performed all across the country including New York, Las Vegas, Florida, West Virginia, Nebraska, and more! New York Theatre: My Princess Diana and  A Midsummer's Night Dream. Regional roles include: Eliza in The (Curious Case of the) Watson Intelligence, Janet in The Brain That Wouldn't Die, Mattie in August: Osage County, and Kate in All My Sons. Special thanks to the incredible Judson Theatre Company, my wonderful friends and family, the incredible Lea family, and Daniel. For you, Uncle P. 143.
---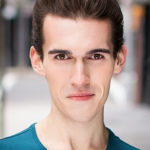 JAMES CELLA (Leonard Vole) – James is thrilled to be back at JTC after appearing as Juror #2 in Twelve Angry Men! James recently appeared in the National Tour of How The Grinch Stole Christmas. At Millbrook Playhouse he played Flotsam in The Little Mermaid and Franz in Rock of Ages.  Other favorites include Dial "M" For Murder (Tony Wendice) and The Wizard of Oz (Lion). James holds a BFA from NYU Tisch.  http://www.jamescella.com/
---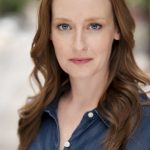 LIZZIE KING-HALL* (Romaine Vale – The Accused's Wife) is delighted to make her Judson Theatre debut. New York highlights: The Flea, M-32, Fiasco Theater, Two-Headed Rep. Regional: Asolo Rep, Trinity Rep, Illinois Shakespeare Fest, Living Room Theatre, Chautauqua Theater Co. TV: Bull, Alternatino. Proud Brown/Trinity grad and Equity member. lizziekinghall.com
---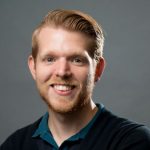 IAN WATSON (Carter) is excited to be acting in his first production with Judson Theatre Company. Ian is currently the theater teacher at the O'Neal School, and he has directed shows such as Evan Placey's Holloway Jones and Lionel Bart's Oliver! In the fall he will be directing Sarah DeLappe's The Wolves for O'Neal, as well as Rent for Imagine Youth Theater. Prior to moving to the Sandhills region, he was also a theater faculty member at Virginia Commonwealth University in Richmond, Virginia where he worked professionally as a director, dramaturg, and sound designer. Ian received his Master's of Fine Arts in Theatre Pedagogy from Virginia Commonwealth University and his Bachelor's from the University of Virginia.
*member, Actors' Equity Association