THE JURY IS IN! A jury forced to consider a homicide trial of a boy accused of murdering his father must decide: "guilty" or "not guilty," with the instruction that a guilty verdict carries a mandatory death sentence. Life is in their hands…death is on their minds…and twelve slips of paper = twelve chances to kill! Reginald Rose's electrifying classic explodes like twelve sticks of dynamite on the Judson Theatre Company stage. September 22-25 only! BUY TICKETS
Meet the Cast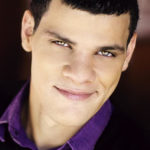 MATT BAGUTH (Juror #1 – Foreman) Matt is thrilled to be performing in his first production outside of New York City. He is a recent graduate from the MFA acting program at Brooklyn College in NYC. Favorite credits include Macbeth in Macbeth, Nikos in Big Love, and Hal in Picnic. Special thanks to the Judson Theatre Company. Love and thanks Noreen and family. https://www.backstage.com/MattBaguth/
---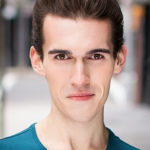 JAMES CELLA (Juror #2) – James is thrilled to be here in North Carolina making his Judson Theatre Company debut in Twelve Angry Men! He recently wrapped up a summer at the Millbrook Playhouse where he played Flotsam in The Little Mermaid and Franz in Rock of Ages.  Other favorites include Dial "M" For Murder (Tony Wendice) and The Wizard of Oz (Lion). He also holds a BFA from NYU Tisch.  Thank you to the entire cast and creative team, and a special thanks to Morgan for being such a huge support!  MMDB—All my love. http://www.jamescella.com/
---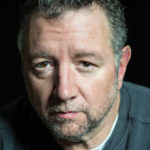 MIKE BOLAND* (Juror #3) – Mike appeared on Broadway in An Enemy of the People. His National Tour credits include Twelve Angry Men, All My Sons, and West Side Story. Off-Broadway, he appeared in The Orphans' Home Cycle (Drama Desk Award). Regional credits include Hartford Stage, Long Wharf, Fulton, Bristol Riverside, Virginia Stage, Engeman, Westchester Broadway, Playhouse on Park, Music Theatre of CT, Ivoryton, Summer Theatre of New Canaan, and Totem Pole. On TV, Mike has appeared in Person of Interest, Zero Hour, Rubicon. His most recent film is Bobby Dogs. Watch his web series Frank and Ernie (writer/director/co-star). Mike dedicates this performance to his father, George Boland Jr., who loved this play.
---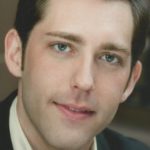 MATTHEW WISE (Juror #4) – Matthew is an actor and writer based in New York City. Some favorite theater credits include Ramona Quimby (Theatreworks USA), Grief (UglyRhino Productions), and 365 Days/365 Plays (The Public Theater). Feature film credits include The Will (Achilles Motion) and Space Captain: Captain of Space (No Tea Productions). He can also be seen in the upcoming thriller Seclusion which he co-wrote, being released through ITN Distribution this fall.
---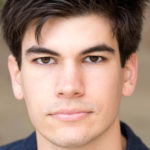 RYAN GALLERANI (Juror #5) – Ryan is happy to be acting in his home state again! He received his B.F.A. in Theatre Performance at Marshall University in 2015 and has been working since. Some of his college roles have included Hero in A Funny Thing Happened on the Way to the Forum, Tranio in The Taming of the Shrew, Ernst in Cabaret, and Jim/Tom in Clybourne Park. His professional credits include Paco in Man of La Mancha and Emcee and others in Lucky Stiff at the Greenbrier Valley Theatre, Juror #5 in Twelve Angry Men and Frog in A Year with Frog and Toad at the Florida Repertory Theatre and Linus in You're a Good Man Charlie Brown! at Stage Right Musical Theatre Company. It's surreal but exciting for him to reprise his role as Juror #5! http://ryangallerani.weebly.com/
---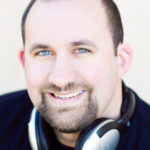 CHRIS THOMAS (Juror #6) – For the past several years, Chris has been known locally as the host of the midday show on Star 102.5 FM. Over the years Chris has taken the stage for some wonderful productions including The Diary of Anne Frank, The Miracle Worker, Annie, Death of a Salesman and Our Town with Pat Hingle. A Sandhills native, Chris graduated from Union Pines High School, where he spent as much of his time in the auditorium as possible. After graduation, Chris attended Sandhills Community College before transferring to UNC-Wilmington where he continued working in the theatre department. Chris returned to the stage for the first time in a decade last fall in Judson Theatre Company's Harvey starring Elinor Donahue. Chris wishes to thank his wife, Emily, for loving and supporting him and encouraging him to return to the theatre.
---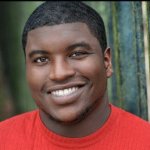 MARK LAMONT HANCE (Juror #7) – Mark is beyond excited to return to JTC after appearing in their production of To Kill a Mockingbird. He is a graduate of Valdosta State University in South GA with a BFA in Theatre. Some of his favorite roles have been; Jefferson in A Lesson Before Dying, Red Horse in Tecumseh!, and Avery in The Piano Lesson. He is thrilled to tackle the role of Juror #7 and work with the many talented actors in this production. Thanks for coming y'all! Mark is from Georgia.
---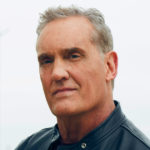 JOHN WESLEY SHIPP* (Juror #8) – is a two-time Emmy winner. Born in Norfolk, Virginia, John attended high school in Wake Forest, NC. He currently plays Barry Allen's father, Henry, in The Flash series on the CW, having played Barry Allen/The Flash on CBS' The Flash superhero series in 1990-91. He is also known for playing Dawson's father on Dawson's Creek, Lucky Williams on Sisters, and for roles on daytime television including Kelly Nelson on Guiding Light, Douglas Cummings on As the World Turns, Martin Ellis on Santa Barbara, Blanchard Lovelace on One Life to Live, and Carter Jones on All My Children. Other television work includes Drop Dead Diva, Fantasy Island, Teen Wolf, NYPD Blue, JAG, and CSI: NY.
On Broadway, John played Gerry Evans during the Tony-winning run of Dancing at Lughnasa (Plymouth Theatre) and was featured opposite Harvey Fierstein Safe Sex  (Lyceum Theatre). Other NYC credits include the NY premiere of Stopping the Desert at Primary Stages, Barbara Schottenfeld's Sit Down and Eat Before Our Love Gets Cold, and Philco Blues with Judith Ivey (Westbeth Theatre). In regional theatre, he played Brick in Tennessee Williams' Cat on a Hot Tin Roof at Walnut Street Theatre, Curley in Oklahoma! at Little Theatre on the Square, and the Los Angeles premiere of The Killing of Michael Malloy at the Tiffany Theatre.
Film credits include Neverending Story II, Golden Shoes (where he played the President of the United States), and Hell and Mr. Fudge, among others.
---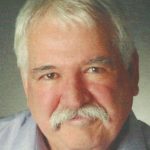 RICK McDERMOTT (Juror #9) – Rick is new to beautiful Moore County. Born and raised in Boston, Massachusetts he attended Boston University School of Theater Arts as an acting major and was involved in local theaters in the Boston area for many years! Rick is also one of the founding members of a local group, the Mission Hill Theater Group. He is so very excited to have this opportunity to perform with the Judson Theatre Company in the wonderful play Twelve Angry Men.
---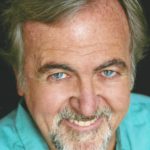 JIM O'BRIEN (Juror #10) – is delighted to be making his debut appearance at Judson Theatre Company. He was most recently part of Honest Pint Theatre's production of Hamlet, preceded by Justice Theatre's production of Ragtime. Other recent appearances include The Elephant Man, Equivocation, and the most recent production of A Christmas Carol with Theatre in the Park. He has also worked with the Towne Players of Garner and the Little Theatres of both Raleigh and Gastonia.
---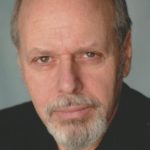 SHELLEY VALFER (Juror #11) – has appeared Off-Broadway in Devoted Dreams (Midtown International Theatre Festival); as Dr. Sigmund Freud in Love, Genius and a Walk & as Mayor Biggie Williams in Eddie and the Palaceades (Best Supporting Actor Nomination-MITF). His work in film and television includes Spencer, Agent, The Many Adventures of Jonathan's Higgins, Shadow of Doubt, Inside the American Mob, Mysteries at the Castle and Celebrity Ghost Stories.
---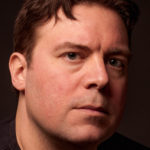 BROOK NORTH (Juror #12) – is an Actor/Producer/Writer/Director–more or less in that order. He is the co-founder and Artistic Director of South Stream Productions (Hughie, Time Stands Still, The Caretaker, Seascape, Copenhagen). He also acts with other area companies. Some favorite roles include Jack in The Importance of Being Earnest (RLT), Freddie/Phillip in Noises Off (Theatre in the Park), and Don Pedro in Much Ado (Bare Theatre).
---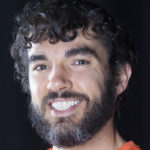 ADAM W. FAW (Guard) – is best known throughout the community as the director of the Pinecrest High School Theatre Department, where he is beginning his 14th year.  Two years ago, Adam was selected as the NC Theatre Educator of the Year by the NC Theatre Conference, as well as the Pinecrest High Teacher of the Year.  Adam is a strong advocate for the arts in education, working on the board of directors of the NC Theatre Conference to promote quality arts programs for all NC students. He has appeared on the JTC stage as Bob Ewell in To Kill a Mockingbird, and the Cabbie in Harvey.  He is excited to be back on stage!
*member, Actors Equity Association