All performances of THE ODD COUPLE have been canceled.
Unger and Madison are at it again!
AMANDA BEARSE and TERESA GANZEL are Olive Madison and Florence Unger in Neil Simon's reworking of his riotously funny comedy classic centered around two wildly mismatched roommates living together in New York City.It's the mid-1980s and Olive Madison and her group of girlfriends are enjoying their weekly Trivial Pursuit night in Olive's messy and ill-equipped Riverside Drive apartment. Suddenly, their friend Florence Unger arrives, fresh from being dumped by her husband. Fearful that the neurotic Florence might attempt suicide, Olive invites her to move in as her roommate. Olive's messy habits and easy-going outlook on life soon clashes with Florence's high-strung neurotic neat-freak tendencies, testing their friendship to the limit. When Olive organizes a double-date with the Costazuela brothers (who live upstairs), their differences come to a head and sparks fly. What happens to a friendship when a neat-freak and a slob try to co-exist?
All performances at Bradshaw Performing Arts Center (BPAC)
in the newly renovated Owens Auditorium on the campus of Sandhills Community College, 3395 Airport Rd., Pinehurst, NC
Thursday, March 26, 2020 at 7:00 pm (early curtain, opening night)
Friday, March 27 at 8:00 pm
Saturday, March 28 at 2:00 pm (matinee)
Saturday, March 28 at 8:00 pm
Sunday, March 29 at 3:00 pm (matinee)
MEET THE CAST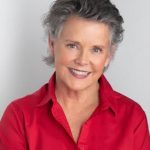 AMANDA BEARSE* (Olive Madison) After graduating the Neighborhood Playhouse under Sanford Meisner, Amanda began her professional acting career in New York on All My Children. In Los Angeles, she co-starred in the cult horror film Fright Night opposite Chris Sarandon, followed by another classic, playing Marcy D'Arcy on  over 250 episodes of Fox's Married…With Children over its 11-season run. There she stepped behind the camera, launching her directing career in episodic television, directing episodes of Married…With Children as well as  MADtv. Reba, Sabrina the Teenage Witch, George Lopez, The Jamie Foxx Show, Dharma & Greg, and Jessie (among others).
Amanda currently resides part-time in Seattle where she is lead instructor in the Acting for Film program at the Seattle Film Institute. After thirty-five years in entertainment, Amanda made her off-Broadway directing, as well as acting, debut in 2018 at New York City Center with Party Face starring Hayley Mills, coming full circle with her work in theater. This return to acting is an exciting new adventure, having just completed staged readings of two Wendy Wasserman plays earlier this year in Los Angeles. Amanda is beyond thrilled to be working again with both producer Morgan Sills and actress, Teresa Ganzel.
---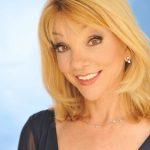 TERESA GANZEL* (Florence Unger) is perhaps best known to audiences from her 32 appearances on The Tonight Show starring Johnny Carson, for playing Jackie Gleason's wife in The Toy starring Richard Pryor, and for starring opposite Jeff Goldblum in Transylvania 6-5000. She also appeared opposite Bill Paxton in the comedy mini-series Fresno starring Carol Burnett.
Teresa was a series regular on The Duck Factory with Jim Carrey, Roxie with Andrea Martin, and Teachers Only with Lynn Redgrave and Jean Smart. She has made dozens of memorable guest appearances on beloved shows including Three's Company (as Greedy Gretchen), Coach, Mama's Family, Alf, Newhart, Love Boat, Hotel, and Married…with Children (great to work with Amanda again!). Game show fans may remember Teresa as a celebrity player on The $25,000 Pyramid and $100,000 Pyramid tournaments as well as Super Password and Hollywood Squares. Teresa continues to stay busy with independent film work, TV commercials, and voiceover work in films like Despicable Me 3, Toy Story 3, Monsters University, Monsters Inc., Up, Wall-E, Horton Hears a Who!, and Cars.
Her recent theatre credits include Harvey starring French Stewart (Laguna Beach Playhouse); Heartbreak Help with Melissa Peterman and Marisa Jaret Winokur; the national tour and Off-Broadway production of Viagara Falls; and Meet & Greet with Vicki Lewis.  She is thrilled to return to JTC where she played Truvy in Steel Magnolias (2014). Twitter: @laganzell
---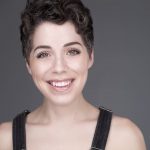 SARAH MACKENZIE BARON (Vera) a native Los Angeleno, recently made her Off-Broadway debut as the world's best boss, Michael Scott, in The Office! A Musical Parody. Other credits include: Scooby Doo and the Mystery of the Pyramid (Saudi Arabia Tour), The Adventures of Hot Head (YouTube), and Into the Woods (Arizona Rep.). Thank you to mom, dad, Ben, Coraline, Freya, and her team at Stewart Talent. www.SarahMackenzieBaron.com @saronbaroness
---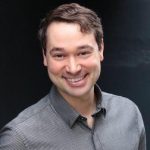 MICHAEL SANTORA (Manolo) is from New Orleans, LA, and graduated from Tulane University with a BFA in Theatre. National Tour credits include Annie (Rooster), Flashdance (Joe), and Anything Goes (Sailor Quartet). Off Broadway he appeared in The Office! A Musical Parody (Dwight) and The Imbible (Narrator). Favorite roles include Harold Hill (The Music Man), Sam Phillips (Million Dollar Quartet), Will Rogers (The Will Rogers Follies) and Richard Hannay (The 39 Steps).  Special thanks to Mom, Ronald and Kim for their endless love and support! www.michaelsantora.com
---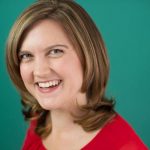 ELIZABETH SIMMONS (Renee) was previously seen onstage at Judson Theatre Company in The Miracle Worker and And Then There Were None. An actor and arts educator, she has performed across the country and was previously nominated for a NY Innovative Theatre Award for her two woman show David's RedHaired Death. Select regional credits: Sexy Laundry (Millbrook Playhouse),The Diary of Anne Frank (Playhouse on Park), To Kill A Mockingbird (Queen's Theatre) Brighton Beach Memoirs (Broward Stage Door Theatre)  BFA Acting Point Park University/Pittsburgh Playhouse www.elizabethnicolesimmons.com
---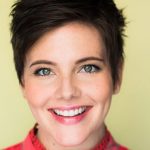 KELLY TIGHE (Sylvie) is a Los Angeles based actor and Moore County Native! Most recent credits include Tru TV's I'm Sorry, and the films Faith Based starring Jason Alexander and A Beautiful Day starring opposite James Brolin. On stage she's been seen in productions of No Place to Be Somebody as Mary Lou and Assassins as Squeaky Fromme, as well as numerous commercials. She is also a content creator and started her own production company MIDDLECLASSAFTERMATH where she has produced, written, directed, edited and starred in several of her own short films and web related content. She has a Bachelors of Music from The Catholic University of America, Washington DC. Proud member of SAG/AFTRA. She currently has a residency teaching at Richard Lawson Studios in Los Angeles.
---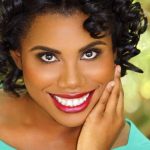 RENÉE ELIZABETH TURNER  (Mickey) is thrilled to make her Judson Theatre Company debut in The Odd Couple. She has performed with Broadway Stars including Composer/Lyricst Marc Shaiman, Sean McDermott, and John Tartaglia, and is a three-time Broadway World Best Actress nominee.  She thanks GOD, her Amazing husband Andrew/ "Muffin", parents Clarence and Elizabeth, friends, and family for their support, and everyone at Judson Theatre for this amazing opportunity!♥  www.reneeelizabethturner.com
---