Look who's playing Miss Emily Brent in JTC's And Then There Were None in March!!!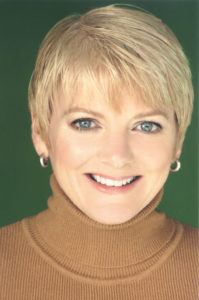 We're honored to have Alison join us. More about her:
New York Times Best Selling author of Confessions of A Prairie Bitch: How I Survived Nellie Oleson and Learned to Love Being Hated, Alison Arngrim is best known to viewers world-wide for her portrayal of the incredibly nasty "Nellie Oleson" on the long running hit television series Little House On The Prairie.
Her one woman show Confessions of a Prairie Bitch, has now become a world-wide phenomenon, having been performed to packed houses in New York, Los Angeles, Boston, Chicago, San Francisco, Seattle, Maui, P-Town – and all across France, where Alison performs entirely in French to standing room only crowds in her all French version titled: Confessions d'une Garce de La Prairie.
Her recent films include For the Love of May, The Last Place On Earth, the French detective comedy, Jean Pierre Mocky's Le Deal and the hilarious Christmas comedy, Make the Yuletide Gay.
As a stand-up comedian, Alison has headlined at nightclubs such as the Laugh Factory, the Comedy Store and the Improv in Los Angeles; as well as the Laurie Beechman Theatre in New York and assorted comedy venues all across the United States and Canada.
In 1986 when her friend and "Little House husband" co-star, Steve Tracy, passed away due to complications of HIV/AIDS, Alison began volunteering at AIDS Project Los Angeles.  In 1992, Joel Wachs presented Alison with a resolution by the Los Angeles City Council commending her on her work on behalf of people living with HIV and AIDS. From 1989 through 1993 she served as Program Manager at Tuesday's Child, an organization assisting children and families affected by HIV and AIDS. From 1989 through 2003 she served as both hostess and producer for the comedy stage at the AIDS Project Los Angeles Annual Summer Party, (on the backlot of Universal Studios), where she helped to raise hundreds of thousands of dollars for people living with HIV.
She currently serves as National Spokesperson and Founding Board Member onthe National Advisory Board of The National  Association to Protect Children (www.PROTECT.org), fighting to give children a legal and political voice in the war against child abuse, both at the state and federal level.
Get tickets now to see Alison in Agatha Christie's AND THEN THERE WERE NONE!