---
Season 4 – September 24-27, 2015
Owens Auditorium
---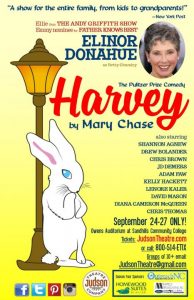 ELINOR DONAHUE chose JTC's 2015 production of this Pulitzer Prize winner to be her theatrical "swan song."
"A show for the entire family, from kids to grandparents. By the end, you too may want to see that rabbit!" – New York Post
Elwood P. Dowd has a friend in Harvey: a 6'1 1/2" rabbit "pooka," visible only to him. You and your loved ones will laugh out loud at this hilarious comic fantasy about losing your mind–and finding your real (and imaginary) friends. Starring beloved TV icon Elinor Donahue (Ellie from The Andy Griffith Show, Emmy nominee for Father Knows Best). You won't want to miss Judson Theatre Company's production of the Pulitzer Prize winning classic, Harvey.
---
Meet the Cast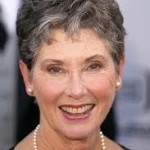 ELINOR DONAHUE* (Mrs. Chumley) North Carolinians probably know television icon Elinor Donahue best as Andy's girlfriend Ellie Walker, the "lady druggist", on The Andy Griffith Show. She received an Emmy nomination as Betty on Father Knows Best and has been a series regular on The Odd Couple (as Miriam, Felix's girlfriend), Dr. Quinn Medicine Woman (as Rebecca, Dr. Quinn's sister) and the cult hit series Get a Life (as Chris Elliot's mom).
Her work in Guest Star roles encompasses many beloved shows including: Star Trek, The Golden Girls, Friends, Cold Case, Murder She Wrote, Ellen, Mork & Mindy, Coach, The Dukes of Hazzard, Happy Days, Diff'rent Strokes, The Flying Nun, Newhart, Days of Our Lives, Santa Barbara, The Young and the Restless, Dennis the Menace, The Love Boat, Fantasy Island, Hotel, One Day at a Time, 77 Sunset Strip, Have Gun-Will Travel, Dr. Kildare, S.W.A.T, Police Woman, Barnaby Jones, The Rookies, The Virginian, The George Burns and Gracie Allen Show, and The Loretta Young Show.
On the big screen, her recent work includes Princess Diaries 2 with Anne Hathaway and Julie Andrews, Pretty Woman with Julia Roberts, and Freddy's Dead: The Final Nightmare. By the time she was five, she was placed under contract to Universal Studios and completed her first film, Mr. Big  with Donald O'Connor. At age nine, she moved to MGM, and during that studio's heyday she appeared in The Unfinished Dance and Tenth Avenue Angel with Margaret O'Brien; Three Darling Daughters with Jeanette MacDonald and Jane Powell; and Love is Better Than Ever with Elizabeth Taylor. At other studios, she had roles in Tea for Two with Doris Day and Gordon MacRae; My Blue Heaven with Betty Grable; and Girls Town with Mamie Van Doren and Mel Torme.
Elinor has also graced the stage in many theatrical productions including Critic's Choice, Murder Among Friends, Tribute, Alone Together, and Never Too Late.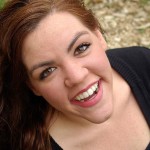 SHANNON AGNEW (Myrtle Mae Simmons) Shannon is a character actress, writer, and impersonator. After graduating from Pace with her BFA in Musical Theater, Shannon nationally toured with American Family Theater in Cinderella, Sleeping Beauty and The Wizard of Oz. On the East Coast, she has performed in cabarets and shows at World Cafe Live!, Sundog Theater Co.,The Millbrook Playhouse, Broadway ROX Philly, The Hedgerow Theatre, Quince Productions, and The Ritz Theatre. She has written and performed her one woman shows and cabarets for The Duplex NYC, Beautiful Soup NYC, Blender! at Philly Trans Health, GayFest! and FringeArts. Her acclaimed one woman comedy cabaret "If I were A Drag Queen I Would Be Famous" celebrates and impersonates divas Judy Garland, Liza Minnelli, Patti LuPone, Idina Menzel, Bernadette Peters and more, and can be found performing across the tri-state area.  Favorite roles include Judith in Boeing Boeing, Mavis Gilmerson in Church Basement Ladies, Raisa in Ellis Island, Emma Goldman in Ragtime, Charlotte in I Am My Own Wife, and Judy Garland in Bad Blood. All of my love, gratitude, and joy to my sensational family and friends.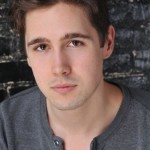 DREW BOLANDER (Lyman Sanderson, M.D.) Drew is delighted to return to North Carolina, having appeared in Forever Plaid and Plaid Tidings at Temple Theatre in Sanford. Drew is a graduate of UNC School of the Arts. At Shawnee Playhouse he appeared in Forever Plaid, Ring of Fire, and the title role in Joseph and the Amazing Technicolor Dreamcoat.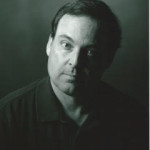 CHRIS BROWN (William R. Chumley, M.D.) Delighted to be in his first Judson production, Chris has acted extensively in the Triangle, as well as in Fayetteville and here in Southern Pines. Favorite roles include Julius Caesar, Matt in Talley's Folly, Serge in Art, Sidney in Deathtrap, Tyrone in Long Day's Journey, Barrymore in I Hate Hamlet,  and the Stage Manager in Our Town. A retired English professor, Chris taught at the University of South Carolina at Columbia.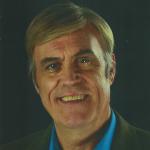 JD DEMERS (Judge Omar Gaffney) is an award winning actor, and Film & TV Producer, with 20 years of experience. He has appeared on camera in Indy feature films and television projects. A few include Flight from Justice Among Brothers, Gods and Generals, Vandroid, three seasons of The West Wing and History's Heroes: TheRustBucketKids.com. A number of national TV commercials for products in NASCAR. Then sneaking off and doing live theatre. A few shows were Fiddler on the Roof with Paul Sorvino and The Sound of Music with the real von Trapp family singers, Funny Girl, Run For Your Wife, Peter Pan, and The Diary of Anne Frank. He last appeared on the JTC stage as Mr. Cunningham in To Kill a Mockingbird. John serves as faculty advisor to Living Arts College: The School of Communication Arts and to Piedmont Community Colleges: Film Video and Production Technology Program. He served as adjunct faculty at a number of higher learning institutions such as UNC-Greensboro and Savannah College of Art and Design. He has also participated in a number of graduate productions at the University of North Carolina: School of the Arts. He continues to serve as a member of the board of advisors to several organizations such as Eno River Media Association, the leading advocate for the NC Film industry in the state. Plus Film South, the Southeast's home for everything film in the southeast. His "think outside the box, work outside the box, and know when to get back in the box!" philosophy serves him well!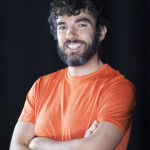 ADAM FAW (E.J. Lofgren) is best known throughout the community as the director of the Pinecrest High School Theatre Department, where he is beginning his 13thyear.  Last year, Adam was selected as the NC Theatre Educator of the Year by the NC Theatre Conference, as well as the Pinecrest High Teacher of the Year.  He earned his undergrad from App State, and did his graduate work at UNC-Greensboro (both in theatre).  He last appeared on the JTC stage as Bob Ewell in To Kill a Mockingbird, and is excited to be back on stage!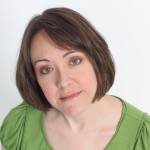 KELLY HACKETT (Veta Louise Simmons) Kelly Hackett is delighted to return to Judson Theatre Company after appearing earlier this year in Plaza Suite with Eve Plumb and Rex Smith. Favorite roles include the Baker's Wife in Into the Woods, Nancy in Oliver, Anna in The King and I, and Audrey in Little Shop of Horrors. Kelly also enjoyed performing South Pacific; she played Nellie opposite Tom Wopat as Emile. Love to family and friends, both old and new!
LENORE KALER (Mrs. Ethel Chauvenet) A native New Yorker, Lenore now resides in Pinehurst. She's delighted to be making her debut with Judson Theatre Company. Regional credits include Phyllis Stone in Follies and Roxie Hart in Chicago (Players Theatre Columbus), Marmee in Little Women (CATCO), and Marjorie in The Tale of the Allergist's Wife (Gallery Players). Other favorite roles: Wicked Witch of the West in The Wizard of Oz, Blanche in Broadway Bound, and Mrs. Soames in Our Town.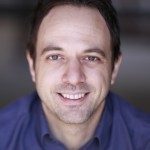 DAVID MASON* (Elwood P. Dowd) – TV: The Leftovers (HBO), House Of Cards (Netflix), Law & Order: SVU, All My Children. Regional credits include: New Century Theatre, Cape Playhouse, Geva Theatre Center, Syracuse Stage, TheatreSquared, Portland Stage, The Public Theater, Shadowland Theatre, Foothills Theatre, Summer Theatre at Mt. Holyoke. NYC credits include: Ensemble Studio Theatre, Civilian Studios, Primary Stages, Impact Theatre Festival, Red Fern Theatre, Circle East, Chip Deffaa Invitational, Present Company, NativeAliens. David is delighted to make his Judson Theatre debut.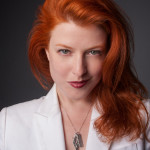 DIANA CAMERON McQUEEN (Ruth Kelly, R.N.) has performed as Queen Elizabeth I in The Lost Colony, directed by Ira David Wood III, and in Raleigh with HistoryStage and Burning Coal. Other recent credits include Dracula at Temple Theater in Sanford, NC, directed by Corey Brunish, and Vanda in Venus in Fur by David Ives at Actor's Comedy Lab/Raleigh Little Theater. 2015 has seen her in Burning Coal Theater's Sunday in the Park with George, starring as Billie Dawn in Born Yesterday with Theater Fest at NCSU, and hosting the Capital Games with the City of Raleigh Museum.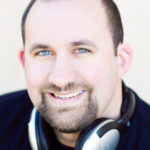 CHRIS THOMAS (Duane Wilson) For the past several years, Chris has been known locally as the host of the midday show on Star 102.5 FM. Over the years Chris has taken the stage for some wonderful productions including The Diary of Anne Frank, The Miracle Worker, Annie, Death of a Salesman and Our Town with Pat Hingle. A Sandhills native, Chris graduated from Union Pines High School, where he spent as much of his time in the auditorium as possible. After graduation, Chris attended Sandhills Community College before transferring to UNC-Wilmington where he continued working in the theatre department. This production of Harvey marks his return to the stage for the first time in a decade, and his first production with Judson Theatre Company. Chris wishes to thank his wife, Emily, for loving and supporting him and encouraging him to return to the theatre.
*member, Actors Equity Association
---
History of Harvey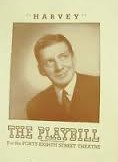 Harvey debuted on Broadway on November 1, 1944, Harvey ran for 1,775 performances and won the Pulitzer Prize for the best drama of the 1944-45 season. It starred Frank Fay and Josephine Hull and was directed by Antoinette Perry (the namesake of the Tony Awards).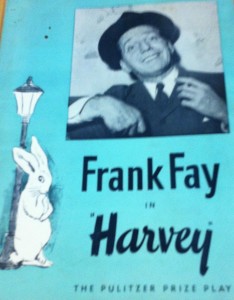 During its nearly five-year Broadway run, replacements included Jack Buchanan (The Band Wagon), Joe E. Brown (Show Boat), and James Stewart, who played the lead in the 1950 hit film.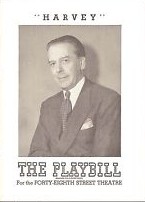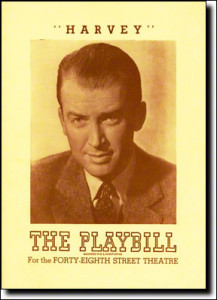 Harvey was also a smash on multiple national tours: one with Joe E. Brown and Marion Lorne (Aunt Clara on Bewitched), and one with Frank Dunn.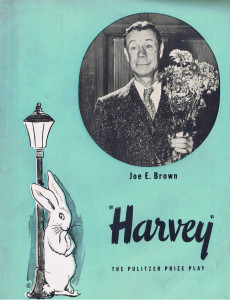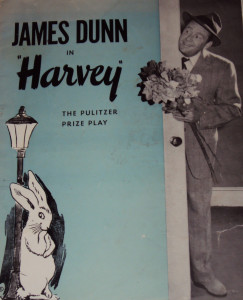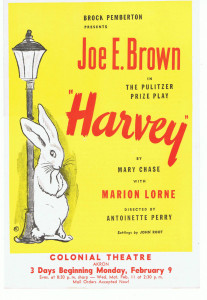 Harvey in Hollywood After being a smash on Broadway and on the road, a screen adaptation was inevitable, and Elwood P. Dowd became one of James Stewart's most beloved screen roles. Stewart and Josephine Hull had played their roles on Broadway. Universal Pictures released the film in 1950, directed by Henry Koster, with the tagline "The Wonderful Pulitzer Prize Play…becomes one of the Great Motion Pictures of our Time!"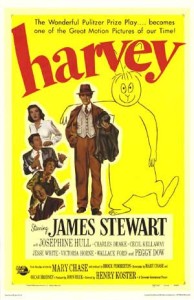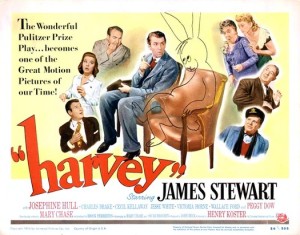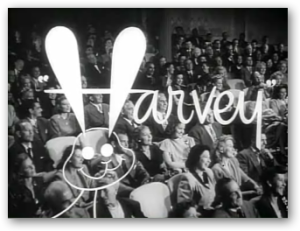 Broadway revival A limited run Broadway revival in 1970 starred James Stewart and Helen Hayes.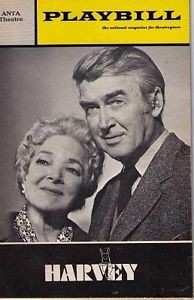 2nd Broadway Revival In 2012, The Big Bang Theory's Jim Parsons headlined a limited run Broadway revival at Roundabout Theatre Company's Studio 54, which also starred Jessica Hecht, Charles Kimbrough, and Carol Kane.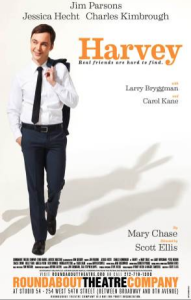 Harvey on TV: the first television adaptation of Harvey was a 1958 DuPont Show of the Month. Art Carney played Elwood, and future Bewitched co-stars Elizabeth Montgomery (as Nurse Kelly) and Marion Lorne (as Veta) were in the cast.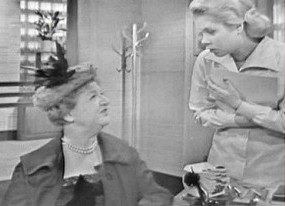 Other notables in the cast included Charlotte Rae (The Facts of Life) as Myrtle Mae, Larry Blyden as Dr. Sanderson, Fred Gwynne as E.J. Lofgren, and Jack Weston as Wilson.  The program was directed by George Schaefer and produced by David Susskind.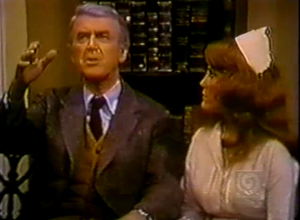 A second American television adaptation was broadcast in 1972. Based on the Broadway revival, this Hallmark Hall of Fame presentation starred James Stewart and Helen Hayes. The stellar cast included Arlene Francis as Mrs. Chumley, Madeline Kahn as Nurse Kelly, Fred Gwynne as E.J. Lofgren (again), Martin Gabel as Judge Gaffney, Richard Mulligan as Dr. Sanderson, and Jesse White as Wilson.
The most recent American television version was in 1996. It starred Night Court's Harry Anderson, Swoosie Kurtz, and Leslie Nielsen.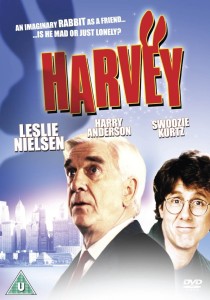 The 1950 Koster film and the Anderson TV adaptation are available on home video. Harvey continues to be a worldwide favorite of theatre companies everywhere.