Question Everything! Prepare to be transported to a world where secrets fester, and the line between reality and illusion blurs. Gaslight (performed on Broadway as Angel Street) is a timeless psychological thriller that will leave you on the edge of your seat, heart pounding with anticipation. Starring MAXWELL CAULFIELD (Grease 2, Empire Records, The Colbys).
Set in a charming Victorian London townhouse, Gaslight revolves around a seemingly perfect marriage, beneath which lies a sinister plot. Sanity is questioned and strange occurrences unfold in a heart-pounding journey to unravel a dark mystery.
Millions of theatergoers across the generations have thrilled to the play performed worldwide as Gaslight and performed on Broadway as Angel Street. Classic film fans love the MGM film Gaslight with Charles Boyer, Ingrid Bergman, and Angela Lansbury.  And yes, the term "gaslighting" originated from the popularity of this play.
A unique and captivating live theater experience awaits you when this taut masterpiece of Gothic terror and suspense comes to Judson Theatre Company, in the tradition of our productions of The Mousetrap, Witness for the Prosecution, and And Then There Were None! Join us and experience the gripping drama, the impeccable performances of our professional cast, and the spine-tingling atmosphere of Gaslight (Angel Street). It's an entertaining show full of suspense, intrigue, and revelation that will keep you talking long after the curtain falls.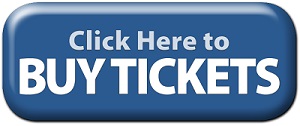 ---
Five performances only in Owens Auditorium at BPAC:
Thursday, November 16 at 7 pm (opening night, early curtain)
Friday, November 17 at 8 pm
Saturday matinee, November 18 at 2 pm (post-show talkback w/cast & creative team)
Saturday evening, November 18 at 8 pm
Sunday matinee, November 19 at 3 pm (closing performance)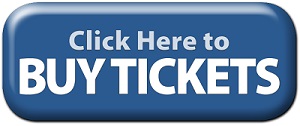 ---
Cast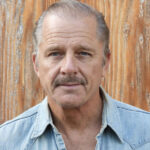 MAXWELL CAULFIELD (Rough) caught his first break as 'Iron' in Class Enemy by Nigel Williams in New York in 1978. It garnered him a Theatre World Award and led to his being cast in the title role of The Elephant Man that starred Juliet Mills – now his wife of 4 devoted decades. The next opportunity afforded him was another eponymous role in the Off-Broadway revival of Entertaining Mr. Sloane. The success of the show led to his being chosen for the male lead in Paramount Pictures Grease 2. Returning to NYC to appear with the late great Jessica Tandy in Salonika directed by John Madden generated the distinction of playing Charlton Heston's son 'Miles' in ABC TV's The Colbys. Returning to the stage he toured the USA in Sleuth in which he co-starred with Stacy Keach.
Maxwell was fortunate to work extensively in films that took him far and wide during the 'straight to video' boom of the mid 80s-90's. But two movies of particular note because of their established cult status are The Boys Next Door with Charlie Sheen and Empire Records playing flamboyant pop singer 'Rex Manning' that has led to an annual celebration of both the film and his role therein.
But the stage has always remained his first love and he proudly lists Stephen Daldry's Broadway production of An Inspector Calls, the US premier of Woman In Black with Roy Dotrice, the West End and B'way versions of Chicago as 'Billy Flynn', 1st UK national tours of Jonathan Church's take on Singin' In The Rain and as 'Nathan Detroit' in Guys and Dolls as well as 'Albert Pierrepoint' in Martin McDonagh's Hangmen" at New York's Atlantic Theatre.  And most recently Darker Shores a gothic thriller at the Theatre Royal Windsor.
---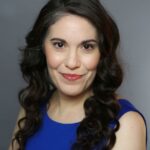 JENNIFER HOPE (Elizabeth) is thrilled to return to Judson Theatre Company alongside this incredible cast! Judson audiences may recognize her as Janet MacKenzie in JTC's Witness for the Prosecution. Other recent roles include Fraulein Schneider in Cabaret, Dorothy Brock in 42nd Street, and Martha in White Christmas. Jennifer has worked alongside Luciano Pavarotti, Jessye Norman, Jason Robards, and Stephen Schwartz in a career that has taken her around the world. Special thanks to everyone here at Judson Theatre Company, and love to her family. www.JenHopeDiva.com
---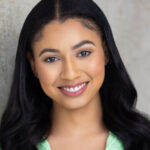 BROOKLYNN MORGAN (Nancy) is an actress from Atlanta, GA. Brooklynn began studying Film at Georgia State University. Looking to dive deeper into performance art, film and theatre, she completed her studies at the American Academy of Dramatic Arts. After graduation, Brooklynn was given the chance to embody Judith Noone in Belfast Girls at the Irish Repertory Theatre in New York. Brooklynn continues to create films, and learn new techniques. She recently completed advanced studies of the Chubbuck Technique created by Ivana Chubbuck, a technique based on the actor's primal need to win. She is being taught by Jonna Johnson. Recently, Brooklynn helped produce and direct a film based on a true story called Selector, which will be streaming on Tubi in late 2023. She is grateful to be apart of Gaslight and hopes you enjoy the show!
---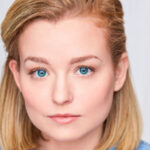 LAUREN GRACE THOMPSON (Mrs. Manningham) is excited to join Judson Theatre Company for the first time! Previous credits include The Seagull, Two Gentlemen of Verona, King Lear, Julius Caesar, Macbeth, Merry Wives of Windsor, and Henry V (Michigan Shakespeare Festival); Much Ado About Nothing (Utah Shakespeare Festival); Angel Street (Studio Theatre Tierra Del Sol); Twelfth Night (Montana Shakespeare in the Parks); Frankenstein (Lifeline Theatre); I Know My Own Heart (PrideArts); Ring Round the Moon (Oklahoma Shakespeare in the Park); The Importance of Being Earnest (Oklahoma City Repertory Theatre). She is also a Chicago-based voice actor, dialect coach, writer, and director represented by Big Mouth Talent. laurengracethompson.com
---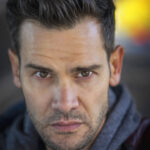 MATTHEW TYLER (Mr. Manningham) returning to Judson for his 4th show, having previously been seen here in The Mousetrap, Witness for the Prosecution, and And Then There Were None, all directed by Daniel Haley. Other past roles include: Sidney Bruhl in Deathtrap (Millbrook Playhouse, directed by Morgan Sills), Sherlock Holmes in Baskerville: A Sherlock Holmes Mystery (The Theater Barn), and Oberon in A Midsummer Night's Dream with (Frog and Peach). A big thanks to Daniel and Morgan, and as always love and appreciation to J (and B&B)! www.matthewtyleractor.com
---
Gaslight (Angel Street) is presented by arrangement with Concord Theatricals on behalf of Samuel French, Inc. www.concordtheatricals.com