---
Season 2- November 7-10, 2013
Owens Auditorium
---
MINDY COHN of The Facts of Life headlined JTC's 2013 production of John Van Druten's bewitching comedy. Shepherd Henderson is living a charmed life until he meets the enchanting woman downstairs and things go deliciously wrong!
---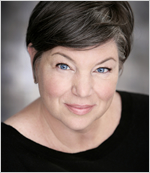 Mindy Cohn* (Queenie Holroyd) made her acting debut as the witty, precious Eastland Academy student Natalie Green in the hit comedy series The Facts of Life. She was discovered while attending Westlake School for Girls in Bel Air, California, when actress Charlotte Rae and producer Norman Lear came to the school to authenticate scripts for their new show. Ms. Rae was so taken with the vivacious eighth grader she convinced producers to create a role for her. Ms. Cohn remained on the show for all nine seasons, also traveling to Paris and Australia with her co-stars to produce two successful television movies based on the series.Concurrently, with her role in Facts, Ms. Cohn played "Rose Jenko" in Fox's 21 Jump Street. Other notable television appearances included Diff'rent Strokes, Double Trouble, Charles in Charge, Dream On and Suddenly Susan.In 1983, Ms. Cohn appeared in her first professional stage performance in Table Settings, written and directed by James Lapine and filmed for HBO Television. The illustrious cast included Eileen Heckart, Stockard Channing, Robert Klein, Peter Riegart, and Dinah Manoff. She went on to make her feature film debut in The Boy Who Could Fly, which co-starred Colleen Dewhurst, Fred Gwynne and Fred Savage.Ms. Cohn took a hiatus from her career to attend university, where she earned a Bachelor's degree in Cultural Anthropology. During this time, she studied improvisation and scene work with Gary Austin and Larry Moss, who is still her Master Teacher.In 1993, Ms. Cohn received a Dramalogue Award for her performance in a production of Catholic School Girls at the Globe Playhouse in Los Angeles. The following year, she returned to television as "Mo Tucker" in the NBC series, The Second Half, starring John Mendoza, Wayne Knight and Jessica Lundy. In 1995, Ms. Cohn and Alan Thicke co-hosted the radio show Talkzone, which gave teens a venue to discuss pertinent issues with their parents.Ms. Cohn starred on the WB sitcom The Help alongside Antonio Sabato, Jr. and Tori Spelling. She also starred in the pilot Virtually Casey for the Disney Channel and continues her long standing gig with Warner Brothers as the voice of "Velma" for all animated projects in the Scooby Doo franchise, for which she was nominated for a Daytime Emmy award. While continuing to have a successful voice over career, she has starred in the feature films Under the Gun, Alone with a Stranger, Swing, I Heart Huckabees, the independent feature Third Wish working alongside Armand Assante, Betty White and Sean Maguire and the Daniel Waters feature Sex & Death 101 opposite Simon Baker and Winona Ryder. Most recently, she was the lead in the indie feature Violet Tendencies and had a reoccurring role in ABC Family's Secret Life of the American Teenager. She most recently performed on stage in New York City in the show Celebrity Autobiography. Ms. Cohn lives in New York and Los Angeles and completed a Master's Degree in Education.
---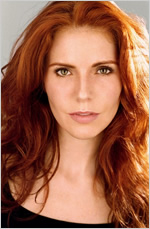 Amy Halldin* (Gillian Holroyd) is so excited to be playing her first magical witch! Originally from Massachusetts, Amy grew up singing and dancing her entire life. She spent the first half of her career on stages all over the US and Europe. Some of her favorites include the national tour of Grease, The Musical starring Frankie Avalon, The Who's Tommy, All Shook Up, Smokey Joe's Cafe, and State Fair where she first worked with Daniel Haley. You may have seen Amy on television high-kicking with Billy Eichner on Fuse TV, drinking Propel fitness water, eating a spring roll from P.F. Changs, or in ads all across America for the NFL and Keurig. Amy is currently working on a workshop of a new musical called One Word Revolution and recently premiered her first full-length feature. Learn more about Amy at www.amyhalldin.com.
---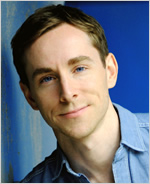 Adam Halpin* (Shepherd Henderson): made his Broadway debut in Glory Days (cast album on Ghostlight Records).Last year, Adam was in Dogfight, Off-Broadway at Second Stage (cast album on Ghostlight). He was in the 2009 Broadway tour of Rent (Gordon) as well as the most recent production of Rent Off-Broadway. Other NY credits include workshops/readings of Dogfight, Irma La Douce, Awesomer & Awesomer, White Noise, and three productions with the New York Musical Theatre Festival. Regionally, Adam has been seen at North Shore Music Theatre, Signature Theatre (VA) and Pittsburgh CLO, among others, and sings with the group The Broadway Boys.
---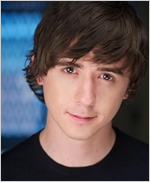 Billy Marshall, Jr. (Nicky Holroyd): Billy is born and raised in Colorado. After graduating from the University of Northern Colorado in 2008 with a BFA in Musical Theatre, Billy moved to New York in 2009. Since arriving in the New York City, he has worked on various shows Off Broadway and regionally along with several TV, commercial, and film projects. In 2012, he placed 2nd nationally in the NATS (National Association of Teachers of Singing). Professional credits include: Off Broadway- The Perfect Trio "Dan" by Mario Fratti, Dog Mouth "Rail Officer". Regional- 9 to 5 "Josh/Ensemble" staring Sally Struthers, Thoroughly Modern Millie "Jimmy", Babes in Hollywood "Mickey Rooney". TV/Film: I Killed My BFF -LMN/Life Time, Kenny Connected -Kenny NBTV, Sony Movie Marathon -Sony Entertainment, AOL Internet Commercial. He's very excited to take the stage in North Carolina for the first time, and it is such a pleasure working with Daniel again. He wants to thank and send love to his family and Debbie for all of their support, and to the Judson for this wonderful opportunity.
---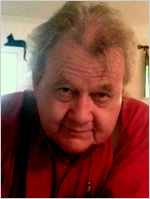 John Chappell* (Sidney Redlitch): A veteran Tar Heel actor and writer, grew up the Moore County towns of Robbins and Southern Pines and now lives its county seat Carthage, North Carolina. He is a former 1950s WEEB disk jockey with degrees in math and physics from Wake Forest University, in theology and drama from Southeastern and Union Theological of New York seminaries, followed by side trips to graduate schools at Emory and the University of South Carolina. He is an award-winning photographer, writer, actor, and magician. He's one of Wake Forest's Distinguished Graduates. He retired from the Screen Actors Guild and AFTRA following a Hollywood career committing television and messing up movies. He has spent the most of his adult life pretending to be other people, making stuff up, and fooling people – though not always in that order. For nearly half a century he's toured the world on stage as Mark Twain using carefully edited material generously granted him by Hal Holbrook. He's written for The Pilot for 20 years.John first saw Bell, Book, and Candle at the venerable Pinehurst Theatre in 1957 when Fred and Pat Carmichael's Caravan Theatre was in its first stock season. That summer he apprenticed with Caravan at the Dorset Playhouse, his first step into life as an actor. His first paid acting job was at The Lost Colony as Gov. White. His first Equity contact was signed by Joe Papp.*denotes member of Actors Equity Association
---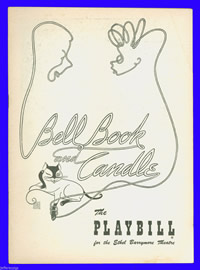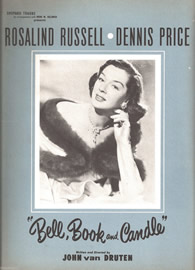 ABOUT THE PLAY: Bell, Book and Candle is frequently cited as the forerunner to shows like Charmed, Sabrina the Teenage Witch, and such diverse witch-meets-mortal fare as Harry Potter, Twilight, and Bewitched. It opened on Broadway in 1950 with a cast featuring married couple Rex Harrison and Lilli Palmer, and Jean Adair (who played leading roles in the original productions of Arsenic and Old Lace and The Crucible) as Queenie. The original Broadway production was directed by author John Van Druten and ran for 233 performances. Subsequent national companies were headlined by Joan Bennett, Rosalind Russell (in costumes by Valentina), and Zachary Scott. Bell, Book and Candle became a durable theatre staple for decades, with regional productions starring such luminaries as Lana Turner, Ginger Rogers, Cyd Charisse, Dawn Wells, Janet Blair, Alexis Smith, Betty White and Allen Ludden. After Bell, Book and Candle was a hit on stage and screen, comedic witches and the idea of modern day witchcraft became more popular in the media. The play's influence– the idea of a paranormal hottie falling for an ordinary human, surrounded by family who think it might be a bad idea– is shot through pop culture even today.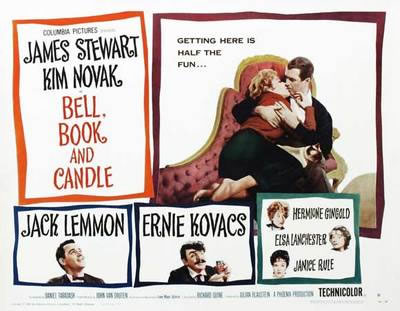 ABOUT THE FILM:
The movie version, which starred Kim Novak, James Stewart, Elsa Lanchester, Ernie Kovacs, and Jack Lemmon and opened in 1958 and was nominated for two Academy Awards and a Golden Globe. A made-for-television movie aired in 1976 starring Doris Roberts and Susan Sullivan. In 2006 a remake was announced starring Alicia Keys, but it has yet to materialize. As recently as August 2013, Liz Smith carried an item in her column that there might be a Bell, Book and Candle film remake with Scarlett Johansson or Charlize Theron.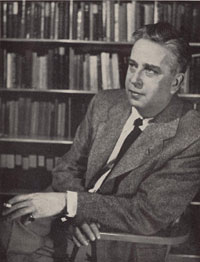 ABOUT THE AUTHOR:
John Van Druten (Playwright) was an English-born playwright known best for his captivating and agile comedies. His works include:
Old Acquaintance (1940) which was made into a film with Bette Davis;
The Voice of the Turtle (1943), which ran for three seasons on Broadway and was later filmed starring Ronald Reagan;
I Remember Mama (1944), later filmed with Irene Dunne and also the basis of a television series;
I Am a Camera (1951) which was one of the source texts for the musical Cabaret.
In addition to playwriting, Van Druten directed the last nine original productions of his own plays (including the original Broadway production of Bell, Book and Candle).
In 1951, he directed the original Broadway production of The King and I.
Van Druten died in Indio, California, in 1957.
ABOUT THE TITLE:
The title Bell, Book and Candle refers to items used in excommunication rites over a thousand years ago. The ringing of the bell evoked a death toll, the closing of a holy book symbolized the excommunicant's separation from the church, and the extinguishing of a candle represented the sinner's soul being extinguished from the light of God.
ABOUT THE NAME 'PYEWACKET':
Pyewacket became a popular name for cats after the movie of Bell, Book and Candle was released. The name comes from a 1647 account, The Discovery of Witches, by Witchfinder General Matthew Hopkins, who was investigating instances of witchcraft in Essex County, England. The famous Witch hunter declared that Pyewacket was a name that "no mortal could invent."