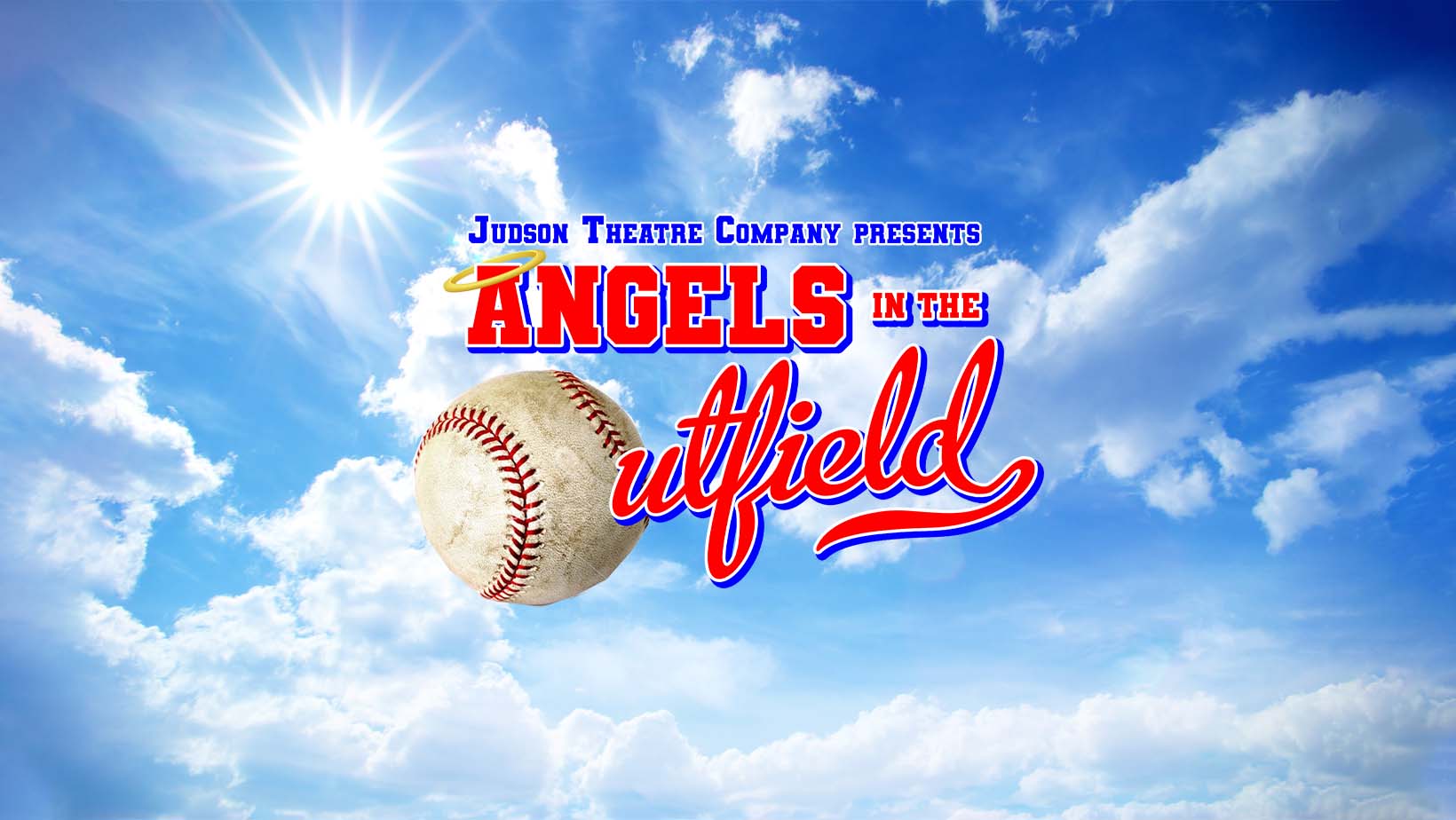 JudsonRADIO returns with ANGELS IN THE OUTFIELD

Following the success of our radio plays Miracle on 34th Street and An Affair to Remember, JTC partners with Muirfield Broadcasting again for Angels in the Outfield. The radio play airs on 550AM and Star 102.5 FM as follows:
On Star 102.5 FM:
Saturday 10/30/21 WIOZ-FM: 9 – 10am
Sunday 10/31/21 WIOZ-FM: 1 – 2pm
On 550 AM:
Saturday 10/30/21 WIOZ-AM: 3 – 4pm
Sunday 10/31/21 WIOZ-AM: 9 – 10am
Digital programs will be available for download starting the day before the broadcast.
Angels in the Outfield is the surprising and heartwarming comedy about a guy named Guffy and the angel in his life. Pittsburgh Pirates manager "Guffy" McGovern was a loud, proud guy who lived alone and liked it. Summoned by the prayers of an adorable orphan named Bridget, an angel says "hello" to Guffy one night and offers to bestow miracles upon the Pirates–but only if he changes his behavior. When reporter Jennifer Paige turns the angelic visions into national news, hilarity ensues. Originally a story by Father Richard F. Grady, this beloved story full of humor, happiness, and heart has been retold and remade on radio and film several times across the decades. You'll laugh a lot and maybe cry a little…but you'll love it all!
The cast of fourteen actors from all over the country includes a trio of actors who have journeyed to the Sandhills to appear on the JTC stage: James Cougar Canfield, Tim Garner, and Kelly Hackett. Local favorites Matthew Butler, Julia Golden, Chris Waldrop, and BPAC Executive Director Joe Brown also appear in the program.  Danny Adams and Cody Davis lend their voices to another JudsonRADIO event, and making their JTC debuts are DJ Canaday, Kevin Gilligan, Jake Lesh, Kyle Stocker, and Molly Wetzel.
Tune your radio to WIOZ 550 AM or Star 102.5 FM in the Sandhills area, or listen on the internet at www.star1025fm.com. And there'll be another radio play coming later this year!
Judson Theatre Company is a 501c3 non-profit arts organization, and the professional theatre company in residence at Bradshaw Performing Arts Center (BPAC) on the campus of Sandhills Community College. Audience members who wish to purchase tickets to upcoming live performances at Owens Auditorium like the special event An Evening on the Lanai: Remembering "The Golden Girls" (Nov. 14) and the regional theatre premiere of the holiday comedy Yes, Virginia (Nov. 18-21) may purchase tickets at JudsonTheatre.com or by calling (910) 585-6989.