---
Season 6 – March 23-26, 2017
Owens Auditorium
---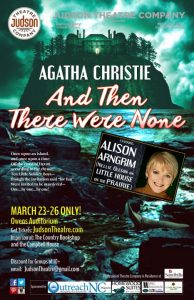 Judson Theatre Company opened our Sixth Season with our first production of an Agatha Christie play!
AND THEN THERE WERE NONE is a classic British murder mystery set in the late 1930s that begins with ten guilty strangers being trapped in a mansion on Soldier Island off the coast of Devon. Upon arrival it is discovered that their host, an eccentric millionaire, is missing. A recorded message is played accusing each of them in turn of having gotten away with murder, and one by one the guests begin to die at the hands of a diabolical avenger via means foreshadowed by a nursery rhyme above the mantel telling how each of ten soldier boys met his death…and then there were none. Stranded on the island by a torrential storm and haunted by the ancient nursery rhyme, with only the fallen believed to be innocent, which of them is the killer?
Did you know:
—And Then There Were None is the bestselling mystery of all time
–also, And Then There Were None is one of the top ten bestselling books (of any kind) of all time
–Agatha Christie is the most widely published author of all time, outsold only by the Bible and Shakespeare
–Agatha Christie remains the world's most successful female playwright
–Christie herself scripted the adaptation of And Then There Were None for the stage
---
Meet the Cast
---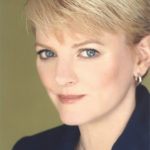 ALISON ARNGRIM* (Miss Emily Brent) New York Times Best Selling author of Confessions of A Prairie Bitch: How I Survived Nellie Oleson and Learned to Love Being Hated, Alison Arngrim is best known to viewers world-wide for her portrayal of the incredibly nasty "Nellie Oleson" on the long running hit television series Little House On The Prairie.
Her one woman show Confessions of a Prairie Bitch, has now become a world-wide phenomenon, having been performed to packed houses in New York, Los Angeles, Boston, Chicago, San Francisco, Seattle, Maui, P-Town – and all across France, where Alison performs entirely in French to standing room only crowds in her all French version titled: Confessions d'une Garce de La Prairie.
Her recent films include For the Love of May, The Last Place On Earth, the French detective comedy, Jean Pierre Mocky's Le Deal and the hilarious Christmas comedy, Make the Yuletide Gay.
As a stand-up comedian, Alison has headlined at nightclubs such as the Laugh Factory, the Comedy Store and the Improv in Los Angeles; as well as the Laurie Beechman Theatre in New York and assorted comedy venues all across the United States and Canada.
In 1986 when her friend and "Little House husband" co-star, Steve Tracy, passed away due to complications of HIV/AIDS, Alison began volunteering at AIDS Project Los Angeles.  In 1992, Joel Wachs presented Alison with a resolution by the Los Angeles City Council commending her on her work on behalf of people living with HIV and AIDS. From 1989 through 1993 she served as Program Manager at Tuesday's Child, an organization assisting children and families affected by HIV and AIDS. From 1989 through 2003 she served as both hostess and producer for the comedy stage at the AIDS Project Los Angeles Annual Summer Party, (on the backlot of Universal Studios), where she helped to raise hundreds of thousands of dollars for people living with HIV.
She currently serves as National Spokesperson and Founding Board Member onthe National Advisory Board of The National  Association to Protect Children (www.PROTECT.org), fighting to give children a legal and political voice in the war against child abuse, both at the state and federal level.
---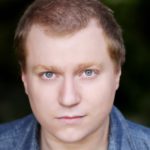 JAMES COUGAR CANFIELD (Fred Narracott/Male Understudy) is excited to be making his Judson Theatre debut. A recent graduate of the MFA Acting program at East 15 Acting School in London, James has acted professionally all over the world, including England, Scotland, Bali, France, and the United States. This past August, James premiered and starred in his original play, Ladies in Waiting: The Judgement of Henry VIII at the Edinburgh Fringe Festival to a sold out run and immense critical success. Twitter: @james_cougar

---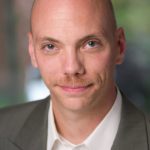 LANCE CHANNING (Thomas Rogers) Judson Theatre debut.  A Seattle native, Lance has performed as far north and west as Vancouver, BC., as far south as Houston, and as far east as NY.  Stage: The Tempest (in an actual lake), The Lark, World Premieres: Nicholas Nickleby, Contact, Fool's Gold. Film: Cut, Shoot, Kill, Crooked & Narrow, The Black Rider. TV: Dark Places, Holiday Homicide.  Education: Pacific Conservatory of the Performing Arts www.lancechanning.com
---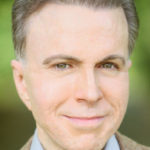 LARRY DAGGETT* (Sir Lawrence Wargrave) Judson premiere. NY: Ragtime (original Broadway cast), Candide (NYC Opera). Regional: My Fair Lady (Doolittle/Pickering), Man of La Mancha (Quixote/Carrasco), Amadeus (Venticello), Sweeney Todd (Judge Turpin), Follies (Ben), A Little Night Music (Fredrik), This Wonderful Life (All of Bedford Falls), Souvenir (Cosme), Priscilla, Queen of the Desert (Bernadette), Peter and the Starcatcher (Mrs. Bumbrake), Drood (Crisparkle), 1776 (Lee), Oliver! (Fagin), and more, at Actors Theatre of Louisville, Arkansas Rep, Asolo, Capital Rep, Cleveland Play House, Fulton, Goodspeed, Fiddlehead Boston, MTC, North Shore, Orlando Shakes, Pittsburgh Public, Portland Center Stage, Tennessee Shakes, etc. More at www.LarryDaggett.com
---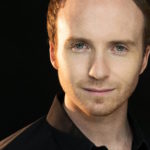 TIM GARNER (Edward Blore) From Auckland, New Zealand, Tim holds a BA (Honors, First class) in Musical Theatre from Singapore's LASALLE College of the Arts under the leadership of Tony McGill. He was most recently seen as Mordred/Merlyn in Compass Rose Theater's Camelot, where he also served as choreographer. In New Zealand: The Full Monty, Fiddler, The Secret Garden, Big River, Little Shop of Horrors, Annie, Joseph, The Pirates of Penzance, Oliver!, Guys and Dolls, Jesus Christ Superstar, Jekyll & Hyde, Copacabana, Sweeney Todd, and Anything Goes. In Singapore: Love/Perfect/Change, Urinetown, Lucky Stiff, Nine, Sweet Charity, Spelling Bee, Ain't Misbehavin', Jacques Brel, A Year With Frog And Toad, Company, and The 39 Steps. In France: The Incredible Adventures of Border Crossers.Production: The Lion King (stage management/company management), City Gym The Musical (associate producer), director/choreographer of Hey Florence! The Musical and Venice Under The Snow. As a solo producer, Tim presented the Singapore premieres of Take Me Out (playing Kippy) and The Boys in the Band (playing Michael). Tim extends his thanks to the entire team! Twitter: @broadwaykiwi Instagram: timmy_garner
---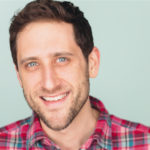 MICHAEL MALONEY (Philip Lombard)A native of Tallahassee, Florida, Michael spent 17 years with several musical groups touring regionally and nationally, playing funk, soul, country, folk, and pop music. Since moving to New York City in 2011, Michael has performed as a musician and actor. Recent credits include Rumors (Glenn), A Doll's House (Krogstad), and Romeo and Juliet (Lord Capulet). Michael is excited to help bring a little mystery to beautiful Pinehurst, North Carolina!
---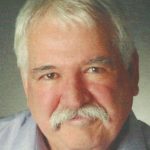 RICK McDERMOTT (General John MacKenzie) Rick is new to beautiful Moore County. Born and raised in Boston, Massachusetts he attended Boston University School of Theater Arts as an acting major and was involved in local theaters in the Boston area for many years! Rick is also one of the founding members of a local group, the Mission Hill Theater Group. Rick played Juror #9 in JTC's Twelve Angry Men last fall, and is delighted to be back for another production.
---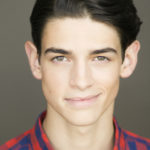 DAVID MERTEN (Anthony Marston) is so excited to appear in his first Judson Theatre Company production! He a recent graduate of the BFA Acting program at Ball State University and now based out of New York. Favorite past credits include Achilles in Iphigenia 2.0, Stephen in Major Barbara, and Touchstone in As You Like It. He is also a proud former Acting Apprentice of the Williamstown Theatre Festival. Thank you to JTC for allowing him this fabulous opportunity to be in Pinehurst doing what he loves, to his acting mentors both in New York and across the country, and to his amazing family and friends for their endless support and love.
---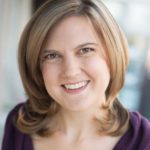 ELIZABETH SIMMONS (Ethel Rogers) recently appeared as Stephanie in To Kill a Mockingbird at Queens Theatre. Other credits include Touchsone in As You Like It, Catherine in Boston Marriage, and Titania in Midsummer Night's Dream. A native of Hagerstown, MD, Elizabeth graduated from Point Park University and has studied in New York at The Barrow Group.
---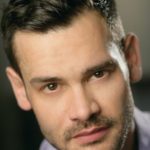 MATTHEW TYLER  (Dr. Edward Armstrong)  Matthew is a New York based actor who works in stage, TV and film.  A California native he graduated from NYU with a BFA in acting.  Most recently he could be seen as Oberon in A Midsummer Night's Dream with Commonwealth Shakespeare Company.  Past roles include Romeo in Romeo and Juliet, Orin Dennis in Children of a Lesser God, and Ralph Clark in Our Country's Good.  He can also be seen as J.D. in The Sex Movie.  Love and thanks to J.
---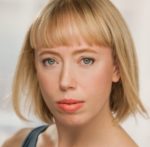 QUINN WARREN (Vera Claythorne) Off Broadway: The Killer (Theatre for a New Audience, directed by Tony Award winner Darko Tresnjak and starring Michael Shannon). Regional: Rear Window (Hartford Stage, world premiere directed by Darko Tresnjak, starring Kevin Bacon); Mrs. Packard (McCarter Theatre & Kennedy Center, world premiere written and directed by Emily Mann); To Kill A Mockingbird (Arts Center of Coastal Carolina); Where's Daddy?  (William Inge Theater Festival, Karen Carpenter Dir.); Mary Zimmerman's Metamorphoses (Playhouse on Park); Trapezium (Northeast premiere, Playhouse on Park, Russell Treyz Dir.). BFA Theatre Arts, Stephens College. www.QuinnWarren.com
---
*member, Actors Equity Association