---
October 2-5, 2014 – Season 3
Owens Auditorium
---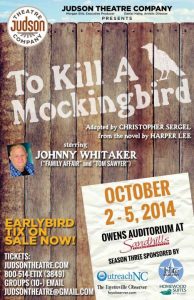 Adapted by Christopher Sergel from the novel by Harper Lee, To Kill a Mockingbird stars television favorite Johnny Whitaker (Jody on Family Affair, Johnny on Sigmund and the Sea Monsters) as Judge Taylor. The production also stars Jeff LaMarre (The Blacklist, All My Children, Guiding Light) as Atticus Finch and Terri Eoff (Emerald Cove, The All New Mickey Mouse Club, Search for Tomorrow) as Maudie Atkinson.
To Kill a Mockingbird  is the story of Atticus Finch, a lawyer in a racially divided Alabama town in the 1930s, and his daughter Scout. As Scout grows up and her father faces an important trial, together they experience an odyssey of justice, truth, prejudice, and courage.
---
Meet the Cast
---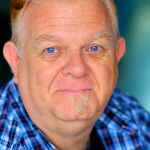 Johnny Whitaker (Judge Taylor) is best remembered for his roles as 'Jody' on CBS's Family Affair and as 'Tom Sawyer' in the 1973 film adaptation of The Adventures of Tom Sawyer. As a child, Johnny also starred in major motion pictures and guest starred on numerous TV series, including Bewitched, Green Acres, Bonanza, and Gunsmoke. For the past 15 years, Johnny has been a co-owner and career path advisor for LA Kidz Management, a division of Whitaker Entertainment. He has served as the National Secretary of the Young Performer's Committee of SAG/AFTRA.
---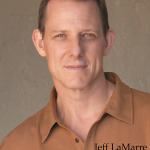 Jeff LaMarre* (Atticus Finch) Jeff is excited to be working with Judson Theatre Company and grateful to Morgan and Daniel for this opportunity. He recently appeared as Senator Bennett Cochran on NBC's The Blacklist, and his other television credits include ABC's All My Children and Guiding Light on CBS. His on-camera commercial work includes 30 years of principal roles for such clients as Diet Pepsi, Gillette, Poland Spring, and Amtrak. Jeff's favorite stage roles include Donny in American Buffalo, Ty Cobb in Cobb, Vito Pignoli in It Had To be You, and Matt Friedman in Talley's Folly. Jeff would like to thank his mom and family, Terri, their wonderful, supportive friends in Pinehurst, Jimmy Aquino, Park Borchert, and his great friend and mentor, Greg Zittel.
---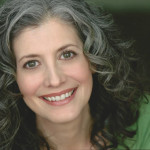 Terri Eoff* (Maudie Atkinson) Terri is thrilled to be returning to Pinehurst to work with Judson Theatre Company. Her credits include: Disney Channel's Emerald Cove and The New Mickey Mouse Club, NBC's Search for Tomorrow and Another World, and ABC's All My Children. Terri's regional theatre credits include: It Had To Be You, Talley's Folly, Luv, Same Time Next Year and Judson Theatre Company's production of Steel Magnolias. She has been the on-camera and voice-over principal in over 120 network, international, and regional commercials. Terri sends much love and gratitude to Jeff, Pat and the LaMarre family, Jimmy Aquino, Park Borchert, and, as always, to Bea – "Thank you, Mama!"
---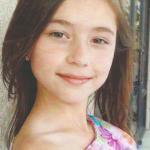 Julia Armitage (Grace Deas) is 8 years old and has been acting on stage since the age of 5, performing in such shows as Hansel & Gretel and The Secret Garden with the Missoula Children's Theatre. Julia has done voice over work for radio and short videos online with Lotus Video and hosts her own show called The Talking With Julia Show on Youtube. Julia is very excited to work with Judson Theatre Company in To Kill A Mockingbird and hopes this is just the beginning of a bright career in theatre and film.
---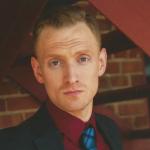 Tavis L. Baker (Gilmer/Radley) North Carolina native Tavis Baker has been performing professionally since 2012 when he realized that he was already in too deep to swim back out again. He recently appeared alongside R. Keith Harris [Big Fish] and Michael Abbot Jr. [Mud], as Roy, in the Southern comedy Elbow Grease [2014, Elbow Grease Productions]. He has made an appearance alongside actress Heather Lynd [One Shot, Boardwalk Empire] on AMC's series, Turn, and recently wrapped production on the independent thriller The Sharp Files [2014, The iNDEE Studios]. He would like to thank his family, for their support in all that he does.
---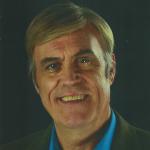 JD Demers (Mr. Cunningham) is an award winning actor, and Film & TV Producer, with 20 years of experience. He has appeared on camera in Indy feature films and television projects. A few include Flight from Justice Among Brothers, Gods and Generals, Vandroid, three seasons of The West Wing and History's Heroes: TheRustBucketKids.com. A number of national TV commercials for products in NASCAR. Then sneaking off and doing live theatre. A few shows were Fiddler on the Roof with Paul Sorvino and "The Sound of Music" with the real von Trapp family singers, Funny Girl, Run For Your Wife, Peter Pan, and The Diary of Anne Frank. John serves as faculty advisor to Living Arts College: The School of Communication Arts and to Piedmont Community Colleges: Film Video and Production Technology Program. He served as adjunct faculty at a number of higher learning institutions such as UNC-Greensboro and Savannah College of Art and Design. He has also participated in a number of graduate productions at the University of North Carolina: School of the Arts. He continues to serve as a member of the board of advisors to several organizations such as Eno River Media Association, the leading advocate for the NC Film industry in the state. Plus Film South, the Southeast's home for everything film in the southeast. His "think outside the box, work outside the box, and know when to get back in the box!" philosophy serves him well!
---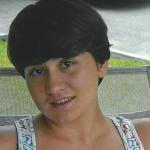 Katelyn Dowd (Gertrude Deas) played the part of a narrator for a production called How to Survive High School Without Even Trying at her school, Pinecrest High School. Also as a child she had performed in plays such as Charlotte's Web and The Chronicles of Narnia with The Playhouse. She is currently a junior in high school and hoping to continue on to Appalachian majoring in psychology and a minor in theater.
---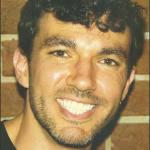 Adam Faw (Bob Ewell) is best known throughout the community as the director of the Pinecrest High School Theatre Department, where he is beginning his 12th year.  He earned his undergrad from App State, and did his graduate work at UNC-Greensboro (both in theatre).  While he is most at home at a light board, building sets, or teaching a group of teenagers with short attention spans, he is excited to be back on stage performing.
---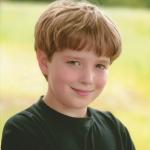 Carter Godwin (Charles Baker "Dill" Harris) is an 11 year old from Dunn, NC. Either on stage or in front of a camera he loves an audience. Carter made is first appearance at the age of two in his spring dance recital. From there he has appeared in movies and commercial's nation wide. Some of his movie and TV credits are: Changeover, Solace, Army Wives, and John Adams. Carter has also appeared on stage with the North Carolina Theatre in A Christmas Story, and he is very excited to make his first appearance with The Judson Theatre Company in tonight's performance of To Kill A Mockingbird.
---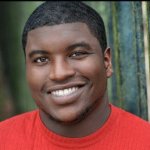 Mark Hance (Reverend Sykes) Mark is beyond excited to be joining JTC for their production of To Kill a Mockingbird. He is a graduate of Valdosta State University in South GA with a BFA in Theatre. Some of his favorite roles have been; Jefferson in A Lesson Before Dying, Red Horse in Tecumseh!, and Avery in Piano Lesson. He is thrilled to tackle the role of Rev. Sykes and work with the many talented actors and actresses in this production. Thanks for coming y'all! Mark is from Georgia.
---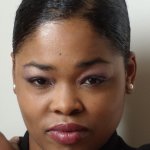 Dwan Hayes (Calpurnia) is thrilled to making her debut at JTC with To Kill a Mockingbird. A native of Winston-Salem, North Carolina, she has a B.M. in Musical Theatre from University of North Carolina at Pembroke. Recent credits: Hairspray (Motormouth Maybelle) Thoroughly Modern Millie (Muzzy Van Hossmere) The Buddy Holly Story (Apollo Performer). National Tour: Harriet Tubman and the Underground Railroad (Ms.ross). Regional: All Shook Up (Sylvia), Big River (Alice), Smokey Joes Cafe (B.J.). Dwan would like to give special thanks to family and friends for their love and support.
---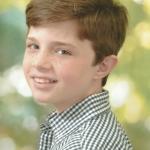 William Kalland (Jeremy "Jem" Finch) is thrilled to be a part of this Judson Theater Company production of an American classic. William is an Applause! Cary Youth Theater alumnus, where he's appeared in numerous shows including Old Dry Frye (title role), and Sing Down the Moon – Appalachian Wonder Tales. He was last seen on the Applause! stage as King Arthur, in  A Connecticut Yankee. Past performance also include Raleigh Little Theater's Junie B. Jones Jingle Bell Batman Smells, and Cary Playwrights Forum staged readings. William is a 7th grade honor student at the Wake Young Men's Leadership Academy in downtown Raleigh. Special thanks and love to mom and dad.
---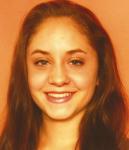 MacKenzie Kennedy (Mayella Ewell) is thrilled to be making her debut with the Judson Theatre Company. She is a senior at Pinecrest High School and a member of the theatre program there as well. You might have seen her in their recent production of Tarzan or Through the Looking Glass. To Kill A Mockingbird is her first show out of school theatre and she could not be happier to perform.
---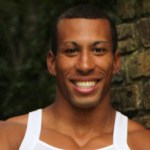 Christopher Manns (Tom Robinson) is a native of Spencer, Virginia, and a graduate of Averett University (Danville, Virginia. Last summer, marked his second season with the Tony-Award winning symphonic drama, The Lost Colony. Prior to this, he performed for three consecutive seasons at Tecumseh!, an outdoor theatre nestled in southern Ohio. Other theatrical credits include: A Christmas Carol (Ebeneezer Scrooge); The Oliver Hill Story (Oliver Hill); I Have a Dream (Martin Luther King, Jr.); Energized Guyz: Conserving up Energy (Nikki Neutron); and Almost, Maine (Resident). Films and commercials: Set Apart (Gangster); Z-VA: Virginia Lottery Commercial (Zombie); and a promotional commercial about the Appalachian Trail (Hiker). He is profoundly blessed to have a loving set of parents that has always supported him in all his endeavors. Thanks, Mom and Dad! Twitter@cmarlowe200307
---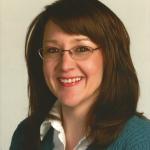 Sharon Moyer (Stephanie Crawford) is a native of Michigan who wanted to be a Southerner when she grew up. She achieved her dream in 1987 when she moved to Fayetteville. She is the proud mother of Olivia, who is a freshman at East Carolina University. Sharon, who is making her JTC debut, has been performing for more than 30 years. Her favorite roles have included M'Lynn in Steel Magnolias, Chris Gorman in Rumors, Clelia Waldgrave in The Nerd. She is grateful for the support of her family and friends and is thankful for the opportunity to share the stage with such a talented cast and crew.
---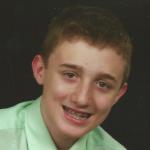 Billy O'brien   (Walter Cunningham) Bill is an 8th grader in his second year of homeschool. He has been in 6 summer conservatories with The Temple Theater in Sanford, A Christmas Carol twice (as Boy Scrooge and Ignorance), Joseph And The Tecnicolor Dreamcoat, The Music Man, and Smoke On The Mountain. In his spare time he loves to sing and perform solos, play the piano, the trombone and he has recently taken up beginners guitar lessons. Theater and music are his favorite past time.
---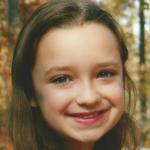 Allison Podlogar (Jean Louise "Scout" Finch) is a sixth-grader from Sanford, NC, is delighted to make her Judson Theatre Company debut. Some of her favorite theater credits include: The Music Man (Amaryllis) with both the North Carolina Symphony and Temple Theatre, A Christmas Carol (Tiny Tim), Miracle on 34th Street (Susan Walker) and Joseph and the Amazing Technicolor Dreamcoat (Youth Ensemble). Allison would like to thank the production team, cast, crew, and her family for this remarkable experience.
---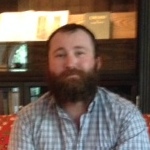 Max Reeder (Heck Tate) was born in Cleveland, Ohio and soon moved to Whispering Pines, NC with his mother, Paula Reeder, where he attended local schools and participated in numerous theatrical productions at Union Pines H.S. and Sandhills Little Theater. After attending college, Max joined the United States Marine Corps and served in Iraq. After his discharge, he worked as a private contractor in Afghanistan for several years. After completing college, he now works in Fayetteville as an IT consultant for the US Government. He currently resides in Aberdeen, NC with his lovely and talented wife, Linda.
---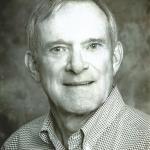 Randy Rime (Mr. Johnson/ Link Deas) favorite appearances have been as Scrooge in two different productions of A Christmas Carol, Andre is Athol Fugard's Exits and Entrances, Jake in Neil Simon's Jake's Women, Dr. Gibbs in Thornton Wilder's Our Town, and is now very pleased to be working with wonderful people and a wonderful company doing another wonderful play.
---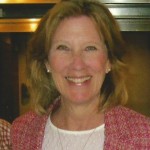 Paula Reeder Thompson (Mrs. Dubose) returns to JTC after playing Clairee in Steel Magnolias earlier this year. Born in Charleston, SC, she has also lived in Iowa, California, New Jersey, Ohio and for the past 30 years in Moore County outside of Carthage with her husband, David, on a small cattle farm. She has enjoyed a full life of both urban and rural life experiences. She is the proud mother of Max Reeder, her son, three stepchildren and five grandchildren along with many household pets. After graduating from Ashland College in 1973 with a degree in Theater Education she taught in Cleveland before moving to Moore County where she spent 15 years managing, directing and acting in numerous productions at Sandhills Little Theater.
---
ABOUT THE PLAY:
To Kill a Mockingbird was adapted as a play by Christopher Sergel. It debuted in 1990 in Monroeville (where Harper Lee lives), a town that labels itself "The Literary Capital of Alabama". The play runs every May on the county courthouse grounds, and during the courtroom scene the production moves into the Monroe County Courthouse and the audience is racially segregated.
Sergel's play toured in the United Kingdom, and most recently opened the 2013 season at Regent's Park Open Air Theatre in London where it played to full houses and starred Robert Sean Leonard as Atticus Finch.
---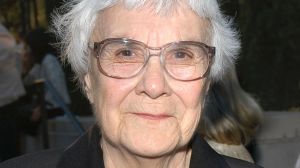 ABOUT THE NOVEL'S AUTHOR:
Writer Harper Lee was born on April 28, 1926, in Monroeville, Alabama. In 1959, she finished the manuscript for her Pulitzer Prize-winning best-seller To Kill a Mockingbird. Soon after, she helped fellow-writer and friend Truman Capote write an article for The New Yorker which would later evolve into his nonfiction masterpiece, In Cold Blood. Lee's second novel was never published.
---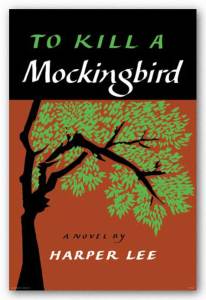 ABOUT THE NOVEL:
In July 1960, To Kill a Mockingbird was published and picked up by the Book-of-the-Month Club and the Literary Guild. A condensed version of the story appeared in Reader's Digest magazine. The following year, To Kill a Mockingbird won the prestigious Pulitzer Prize and several other literary awards. The work's central character, a young girl nicknamed Scout, was not unlike Harper Lee in her youth. In one of the book's major plotlines, Scout and her brother Jem and their friend Dill explore their fascination with a mysterious and somewhat infamous neighborhood character named Boo Radley.
But the work was more than a coming-of-age story, however. Another part of the novel reflected racial prejudices in the South. Their attorney father, Atticus Finch, tries to help a black man who has been charged with raping a white woman to get a fair trial and to prevent him from being lynched in a small town.
---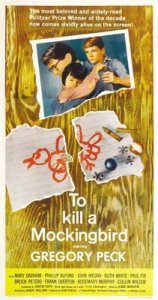 ABOUT THE FILM:
Horton Foote wrote a screenplay based on the book and used the same title for Alan J. Pakula's 1962 film adaptation, directed by Robert Mulligan. Lee visited the set during filming and did a lot of interviews to support the film. Earning eight Academy Award nominations, the movie version of To Kill a Mockingbird won four awards, including Best Actor for Gregory Peck's portrayal of Atticus Finch. The character of Atticus is said to have been based on Lee's father.
The film, widely considered to be one of the greatest ever made, earned an overwhelmingly positive response from critics, and was a box office success as well, earning more than 10 times its budget. In 2003, AFI named Atticus Finch the greatest movie hero of the 20th century.