---
April 12-15, 2018 – Season 7
Owens Auditorium
---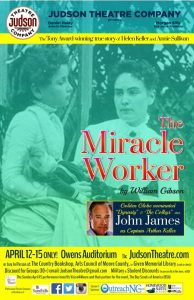 Based on the remarkable true story of Helen Keller and her teacher Annie Sullivan, this inspiring and unforgettable Tony Award winning play has moved generations of theatregoers and become an American classic. Young Helen Keller–blind, deaf, and mute since infancy–is in danger of being sent to an institution because her inability to communicate has left her frustrated and violent. In desperation, her parents seek help from the Perkins Institute, which sends them Annie Sullivan to tutor their daughter. Annie suspects that within Helen lies the potential for more…but will she be able to teach her to communicate and bring her into the world at last?
The Miracle Worker is the powerful true story of one of the most inspirational figures of all time. The JTC production is headlined by Golden Globe nominated Dynasty and The Colbys star John James as Captain Arthur Keller. The Sunday, April 15 performance benefits Vision 4 Moore and their partner for the event, the Boy Scouts of America (BSA).
The beloved William Gibson classic began as a 1957 Playhouse 90 teleplay starring Teresa Wright and Patty McCormack. Gibson won a Tony Award for Best Play for the 1959 Broadway adaptation. The 1962 film version won Oscars for stars Anne Bancroft (as Annie Sullivan) and Patty Duke (as Helen Keller). Remade for TV in 1979 and 2000, and revived on Broadway in 2010 with Abigail Breslin, Alison Pill and Matthew Modine, the play remains a classroom staple and continues to be produced internationally.
---
Meet the Cast
---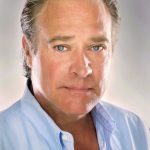 JOHN JAMES* (Captain Arthur Keller) began his acting career at the age of 20 on the classic soap opera Search for Tomorrow. Soon after his talents caught the eye of ABC Broadcasting and he was cast on Aaron Spelling's 80's mega hit Dynasty playing Jeff Colby. The series was a cultural phenomenon. Mr. James's success on Dynasty spawned the spin-off The Colbys, based on his character and co-starring Charlton Heston.
His post-Dynasty career has flourished: James was a recurring cast member on three national daytime soaps as well as national Broadway tours. A Golden Globe nominee, he has guested on national talk shows such as Oprah, Larry King Live, Entertainment Tonight, Joan Rivers, and The Tonight Show. He has hosted two nationally syndicated magazine programs and is constantly in demand as a corporate spokesman; his distinctive baritone voice can be heard in numerous voice-overs. He has made countless appearances on TV series, and lead roles in numerous television movies.
In film, James starred in Icebreaker (2000) with Sean Astin, Bruce Campbell, and Stacy Keach; in The Cursed aka Peril (2001) Morgan Fairchild and Michael Pare; in Lightning: Fire from the Sky (2001) with Jesse Eisenberg, Stacy Keach and John Schneider and in Chronology (2015) with William Baldwin and Danny Trejo. He produced and starred in Illegal Aliens (2007). In 2012, James starred, and produced the documentary, Addicted to Fame (2012), about the making of their film Illegal Aliens. Currently James is producing and starring in the sci-fi action adventure, Axcellerator which reunites him with The Colbys co-star Maxwell Caulfield.
Mr. James and his wife Denise of 27 years have two children. Phillip is serving in the USAF, and their daughter Laura is an actress and won Americas Next Top Model 2012.
---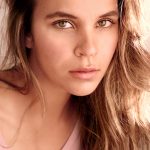 LEA DiMARCHI (Annie Sullivan) is a NYC based actor originally from Honolulu, Hawaii. Favorite regional roles: Cyrano De Bergerac (Roxane), Richard III (Queen Elizabeth) at the Texas Shakespeare Festival. TV: Hawaii Five-0. Proud graduate of Carnegie Mellon University. Thanks to Daniel for the opportunity to discover the miraculous Annie Sullivan- a role I've wanted to explore for a long time. For Mom, Dad, Dylan, and Mr. Ogilvie. Lots of Love. Aloha!
---
KRISTIN FULTON (Viney) received her MFA in Acting from Brooklyn College in May 2017. Credits: The Briefly Dead (59E59 Theaters) Autoportrait (Dixon Place), Soldier X by Rehana Lew Mirza, When We Wake Up Dead by Dennis A. Allen II, Caryl Churchill's Fen and Wild Oats. www.KristinSFulton.com
Twitter: @KristinSFulton, Instagram @KristinSFulton
---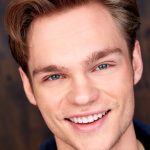 LUCAS IVERSON (James Keller) is a proud recent graduate of Adelphi University's BFA program. Regionally, he has worked at Williamstown Theatre Festival, Texas Shakespeare Festival, and Chesapeake Shakespeare Company, among others. Favorite roles include Circle Mirror Transformation (Schultz), Brighton Beach Memoirs (Stanley), Proof (Hal), and many more. Thank you to the Judson Theatre Company team for this opportunity, his family for their support, and the Super '17, for letting him play and grow, as always. Lots of Love!
---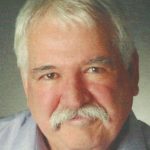 RICK McDERMOTT (Doctor/Anagnos) is fairly new to beautiful Moore County. Born and raised in Boston, Massachusetts, he attended Boston University School of Theater Arts as an acting major and was involved in local theaters in the Boston area for many years! Rick is also one of the founding members of the Mission Hill Theater Group. Rick played Juror #9 in JTC's Twelve Angry Men in 2016, General MacKenzie in And Then There Were None and the Patient in The Sunshine Boys last year, and is delighted to be back for his fourth JTC production.
---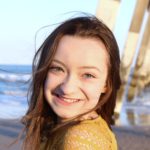 ALLISON PODLOGAR (Helen Keller) is delighted to return to the Judson Theatre Company stage, previously appearing in one of her favorite roles as Scout in To Kill a Mockingbird in 2014. A freshman at Southern Lee High School, Allison includes Ghost of Christmas Past (A Christmas Carol, Temple Theatre), Amaryllis (The Music Man, N.C. Symphony, Temple Theatre), Tobias (Sweeney Todd, Temple Theatre), and Colin (The Secret Garden, Gilbert Theater) among her past credits. Later this year, Allison will appear with the Camp Broadway Kids Ensemble at the New York Pops Birthday Gala at Carnegie Hall for the second time. She is a member of the Temple Teen Ensemble, and enjoys singing, playing piano, violin, and ukulele. Allison wishes to thank Morgan Sills, Daniel Haley, the cast, crew and her friends and family for their tremendous support.
---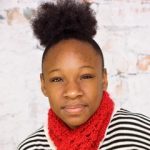 LIZZY RANDALL (Martha) has been on stage since she was 5. Some of her roles include: Simba in The Lion King, Tweedle Dee in Alice Through The Looking Glass, Evil Witch in Snow White, Kiki in Legally Blonde, Candy Kid in Charlie & The Chocolate Factory, Demi Lead Jester in Once Upon A Mattress. She's currently attending a performing arts school (STARS Charter School) & has been there since the age of 5. Lizzy is also a dancer. Her favorite styles of dance are jazz, ballet, & modern. She also does acrobatics & has done some gymnastics in the past. Outside of being on stage Lizzy likes to roller skate, go shopping, & hang out with her friends.
---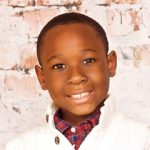 MIKEY RANDALL (Percy) is excited to be a part of such an iconic play. Although this is his first professional performance Mikey is no stranger to the stage. He spends more time backstage than on stage and is currently enjoying designing sets, tech theater and play writing. He currently attends a performing arts school (STARS Charter) and has been there since the age of five. One of his favorite roles was Jasper (101 Dalmatians). Mikey enjoys Football and Basketball and has played since the age of six. In his spare time he likes reading, video games and spending time with his friends and family. Mikey would like to thank his family and teachers for their support and Judson Theatre Company for this great opportunity.
---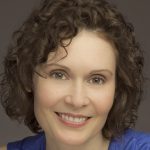 LISA RIEGEL* (Kate Keller) is delighted to make her Judson Theatre Co. debut!  Theater credits: New York premiere of Mallorca (Abingdon Theatre), Deathtrap, Chapter Two and Driving Miss Daisy (Mountain Playhouse), Meet Me in St. Louis (Merry-Go-Round Playhouse), Dodsworth (Metropolitan Playhouse), Believe (York Theatre Company), Camelot concert with Jeremy Irons (Irish Repertory Theatre) Film: Halloween Was Already Taken, Big Day Coming.
---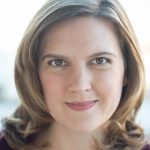 ELIZABETH SIMMONS
(Aunt Ev) is thrilled to be back at Judson Theatre Company for her second show! She appeared last season as Mrs. Rogers in
And Then There Were None.
Other select credits include: Miep in
The Diary of Anne Frank
(Playhouse on Park), Stephanie Crawford in
To Kill a Mockingbird
(Queen's Theatre), Blanche in
Brighton Beach Memoirs
(Broward Stage Door Theatre) Annie in
The Norman Conquests
(Garage Theatre Group) Touchstone in
As You Like It 
(Actors Co-op)  The Maid in
Boston Marriage
(Actors Theatre of Washington), and Anna in
Hysteria
, (Rep Stage) MS Educational Theatre City College of New York/BFA Acting Point Park University/Pittsburgh Playhouse. 
www.elizabethnicolesimmons.com
---
*member, Actors' Equity Association