Archives for September 2014
Johnny talks to Valonda and Alex (from outside–they're renovating the studio!) about To Kill a Mockingbird.
Watch here:
Grateful to The Sanford Herald and The Pilot for their super weekend features on To Kill a Mockingbird!
Check out this weekend's The Sanford Herald here:
http://www.sanfordherald.com/news/x456533978/Sanford-student-plays-lead-in-To-Kill-a-Mockingbird
And Sunday's The Pilot here:
http://www.thepilot.com/news/features/judson-theatre-brings-memorable-play-to-sandhills/article_d015c730-4290-11e4-b1cd-001a4bcf6878.html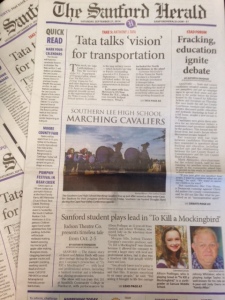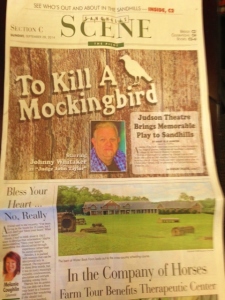 So grateful to our friends at the Asheboro Courier-Tribune for the ink on To Kill a Mockingbird:
http://courier-tribune.com/get/see/judson-theatre-company-presents-kill-mockingbird
And we're FRONT PAGE NEWS, above the fold, at Dunn's The Daily Record!!! See this great story on Mockingbird cast member Carter Godwin in this weekend's paper:  "Local Fifth-Grader Takes the Stage."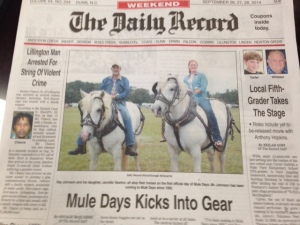 Here's a short video promo for To Kill a Mockingbird! We open in less than two weeks–get your tickets here on JudsonTheatre.com (Click "Buy Tickets").
Have you seen a TO KILL A MOCKINGBIRD poster? Better yet, have you clicked on Buy Tickets here on this site and got your show tickets?
Thanks to Ghostlight Design and Moore Copies–these posters look amazing!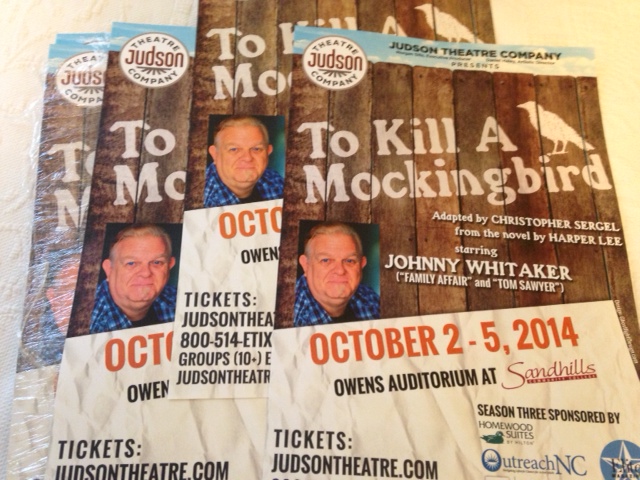 Read all about it in the September Outreach NC!
The article on Johnny Whitaker and To Kill a Mockingbird starts on p.38.
http://issuu.com/outreachnc/docs/outreachnc_sept2014/1