Archives for March 2013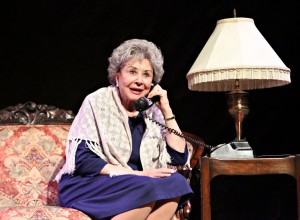 What a rave from John Chappell of The Pilot! Four more chances to see Driving Miss Daisy!
http://www.thepilot.com/weblogs/movies-and-moore/2013/mar/21/dont-miss-daisy-driving-miss-daisy-lights-up-the-s/
Here's our terrific feature by Mary Elle Hunter in yesterday's The Pilot!
And did you see her earlier this week on Charlotte Today?
There's a beautiful two page spread in today's (Sunday March 10) Sunday Life magazine supplement in THE FAYETTEVILLE OBSERVER.  It's a wonderful interview with our DRIVING MISS DAISY star, 4-time Emmy winner Michael Learned of "The Waltons," accompanied by two large photos.  The Observer's Rodger Mullen did a great job, and got some interesting quotes from Michael–you'll definitely enjoy this interview.  Thanks to the Observer!
Read it online here:
http://www.fayobserver.com/articles/2013/03/10/1238617?sac=fo.life